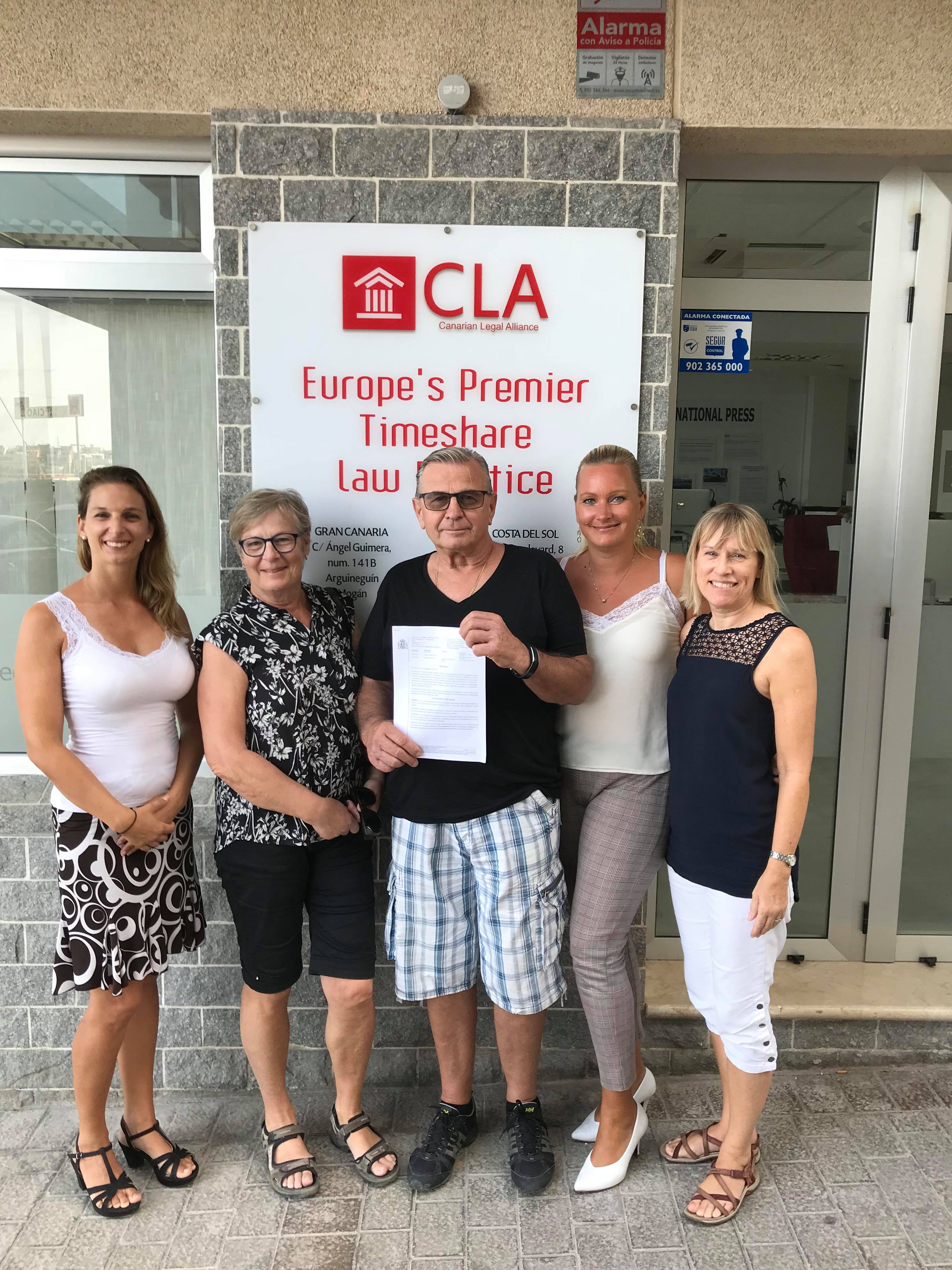 As it is custom in Canarian Legal Alliance we always love when our clients visit us at our office after having achieved court success.
Today we welcomed Mr & Mrs Larsen who just last week obtained a favourable sentence against Silverpoint (Resort Properties). Their contracts have now been declared null and void and they have been awarded their full purchase price plus double deposit.
Mr & Mrs Larsen case is also one of great pride for Canarian Legal Alliance as they had previously pursued compensation through the Criminal Class Action. After much deliberation and speaking to their lawyers Mr & Mrs Larsen converted their case into civil and are now able to enjoy a timeshare free future.
We would like to extend our gratitude to Mr & Mrs Larsen and congratulate them on their incredible victory.
IF YOU WOULD LIKE REVIEW YOUR LEGAL OPTIONS, CONTACT US NOW FOR A FREE CONSULTATION AND SPEAK TO ONE OF OUR LAWYERS DIRECTLY.