Canarian Legal Alliance is excited to share its latest Anfi Resorts payout.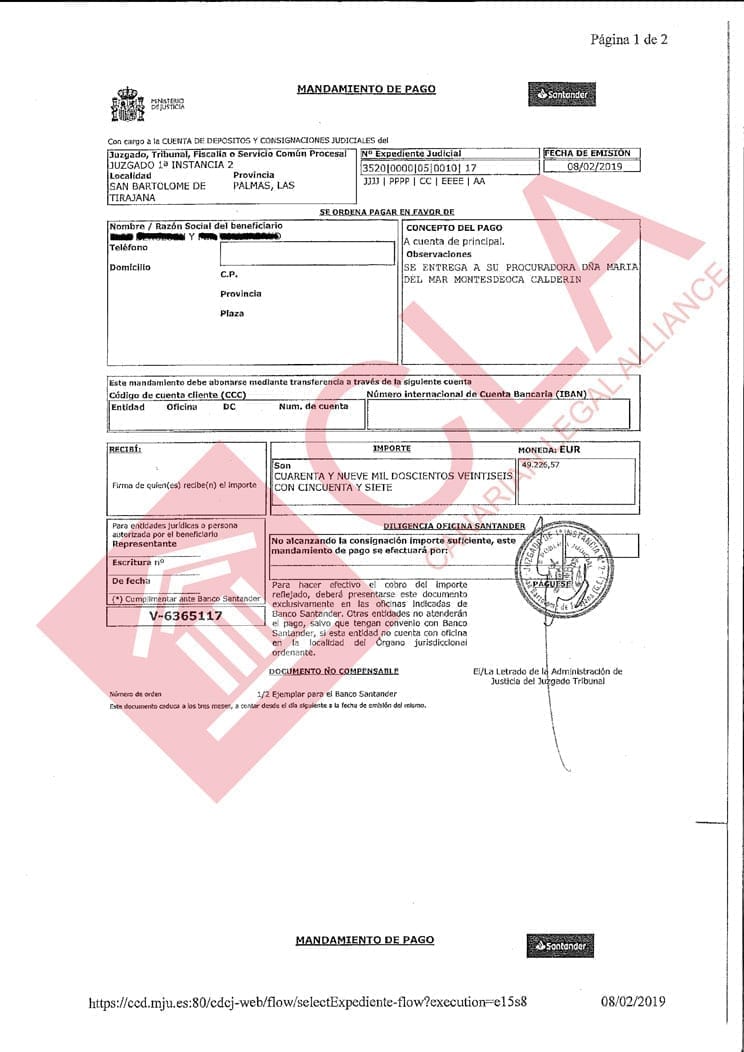 After a successful legal dispute our Norwegian clients Anfi Resorts contract was declared null and void by the courts, on the basis that it did not include any tangibility and therefore was detrimental to the consumer.
On top of this our Norwegian clients were also awarded with a refund of 49,226€, which is now sitting in their bank account and subsequently they are able to enjoy.
We would like to take this time to congratulate our clients and to wish them all the best in their timeshare free future.
IF YOU WISH TO TERMINATE YOUR TIMESHARE CONTRACT CONTACT US NOW FOR A FREE CONSULTATION AND REVIEW YOUR LEGAL OPTIONS