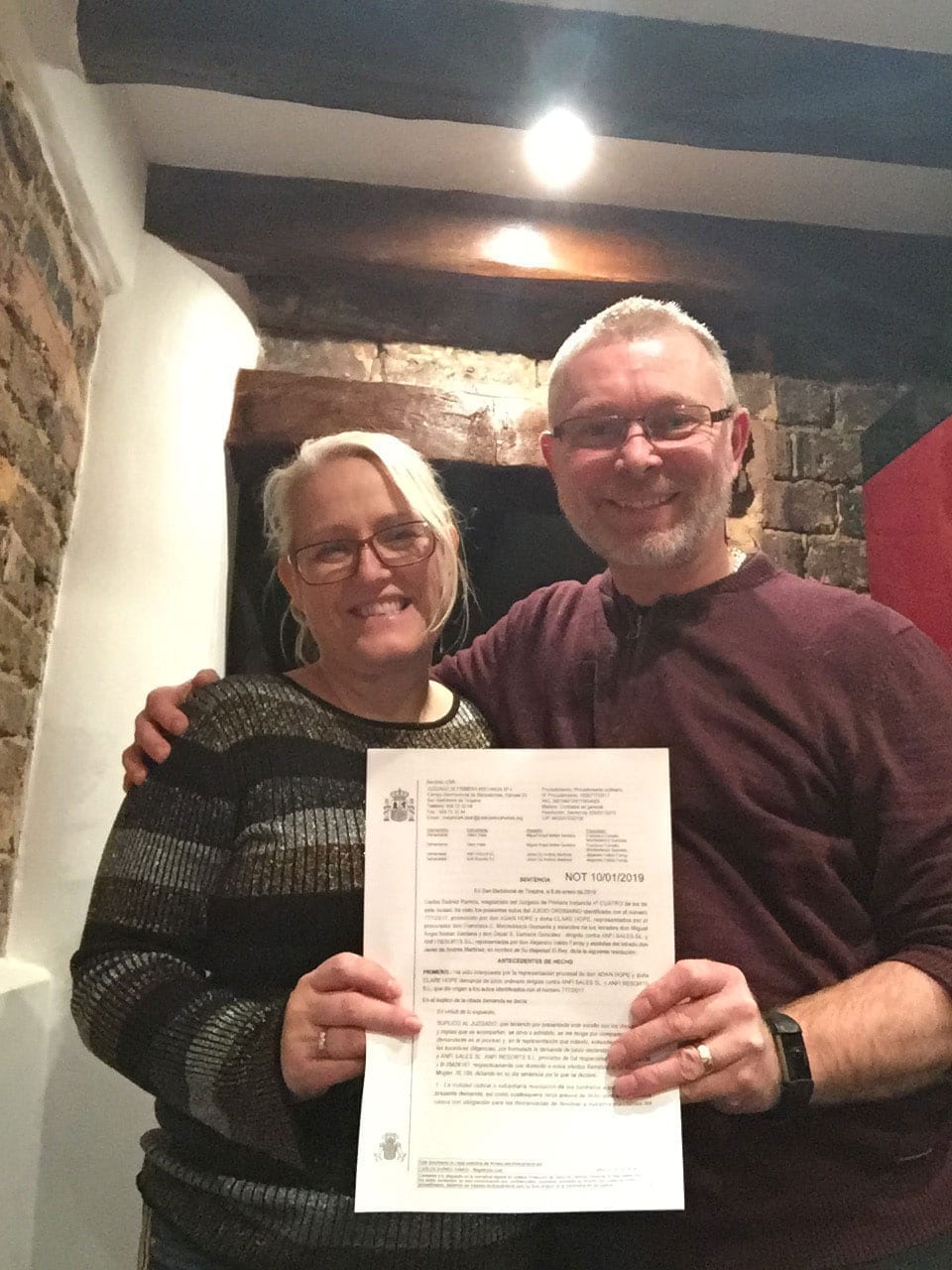 After initiating a legal case against Anfi Resorts family Hope can now boast of being timeshare free after the judge of Court N4 declared their contract null and void on the basis it did not follow that stated under the Spanish Timeshare Law of 42/98.
It is with great pleasure that we can share family Hope`s court victory against Anfi Resorts.
Canarian Legal Alliance has already begun enforcing the sentence in order for family Hope to enjoy those monies awarded to them as quick as possible.
We would like to take this time to congratulate family Hope and thank them for entrusting us with their case.
IF YOU WISH TO BE INFORMED ABOUT THE CHANGES IN THE TIMESHARE LEGAL LANDSCAPE CONTACT US NOW AND SEE IF YOU ARE ELIGIBLE TO CLAIM.