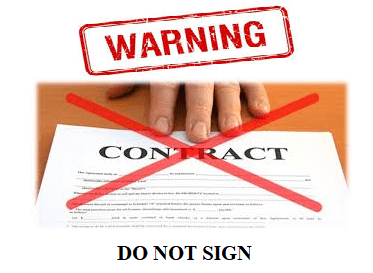 Since the vote in June 2017, where Anfi asked members to decide on the new contracts with a 50 year duration, they have undertaken a further campaign to have all members sign the new contract. The latest was under the guise of updating their members data, by allowing other family members to be added or removed.

For sometime now Canarian Legal Alliance has been warning all of our Anfi Clients of the following.

They originally set a time limit on this which expired at the end of January 2019, this has now been extended to the end of March 2019.

It has now come to our attention that Anfi are sending out around 16,000 REGISTERED LETTERS WITH THE NEW CONTRACT. The estimated cost of this is 20€ per LETTER, but the cost does not stop there.

There will also be extra staff costs of around 7 hours per member, plus Telephone Costs (telesales and explanation along with answering questions from members, this is estimated at 80€ (per member of staff) giving the current rate of wages.

So the cost per contract will be 100€, multiply that by the 16,000 letters, plus the 7 hours multiplied by the 16,000 members. This is a huge sum of money which is more than likely to be funded by you the members.

Anfi Management and their Lawyers have taken these steps in order to negate the possibility of members making a claim for the illegal contracts through the courts. It is an attempt to now comply with with Spanish law, which should have been done when the law came into force in January 1999.

If you receive any notification about changing your contract or if you have received a new contract by post, you are under no legal obligation to sign it. Our advice is DO NOT SIGN, you will then lose any rights you have under present legislation.