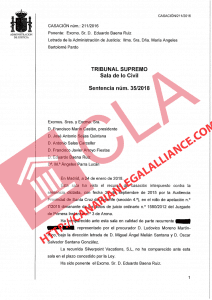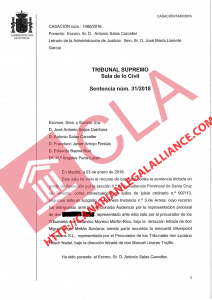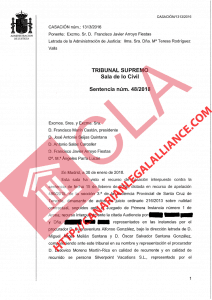 It is with enormous pleasure that Canarian Legal Alliance continues its victory trend with no other than another THREE Supreme Court sentences against Silverpoint.
The highest-ranking court in Spain has reaffirmed its stance that no timeshare companies are exempt from the Spanish Timeshare Law of 42/98 and that any infringement of such law will not be tolerated.
In all three cases our clients Silverpoint contracts were declared null and void due to them both exceeding the allowed length of a timeshare contract as well as their inability to include a tangible object with specific information.
The Supreme Court has also stayed consistent in its condemning of illegal deposit taking, stating that a cooling of period must be given were no funds can be taken with the consequence being the refund of this in double.
Silverpoint has been ordered to refund a client over 266,203€ with all of them being awarded their full legal fees and legal interest.
We would like to take this time to thank our clients for entrusting us with their case and congratulate them on these incredible outcomes.
IF YOU WERE SOLD A TIMESAHRE CONTRACT IN PERPETUITY OR SOLD POINTS CONTACT US NOW FOR A FREE CONSULTATION AND SEE IF YOU ARE ELIGEBLE TO CLAIM.