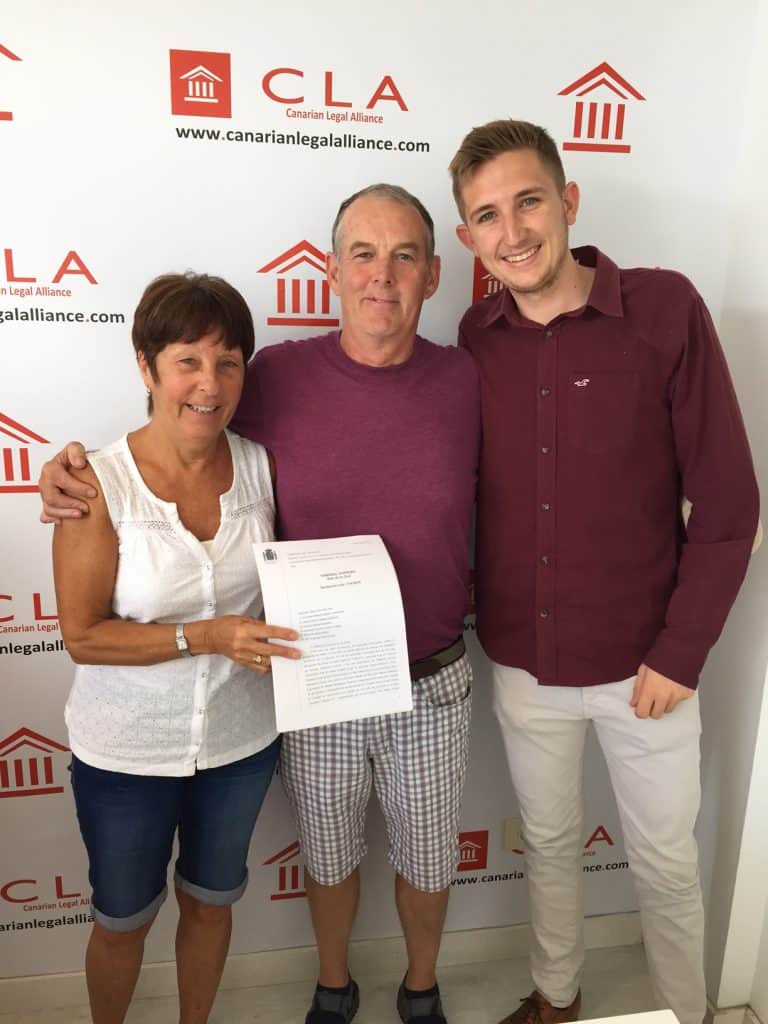 It was with great pleasure that Canarian Legal Alliance met with family Boscoe this morning to inform them about none other than their SUPREME COURT Palm Oasis (Tasolan) sentence.
After a hard battle family Boscoe are now able to enjoy a timeshare free life as their Palm Oasis (Tasolan) contract was declared null and void by the highest-ranking court in Spain, on the basis that it exceeded the allowed length under the Spanish Timeshare Law of 42/98.
Not only will our clients be free of all financial obligations, they will also be able to enjoy over £12,000 which Palm Oasis has been ordered to refund. Family Boscoe will also be receiving their initial legal fees paid as well legal interest.
We would like to thank family Boscoe for their visit as well entrusting us with their case and wish them all the best in their timeshare-FREE future.
IF YOU OWN PERPETUITY CONTRACTS CONTACT US NOW AND SEE IF YOU ARE ELIGEBLE TO CLAIM.