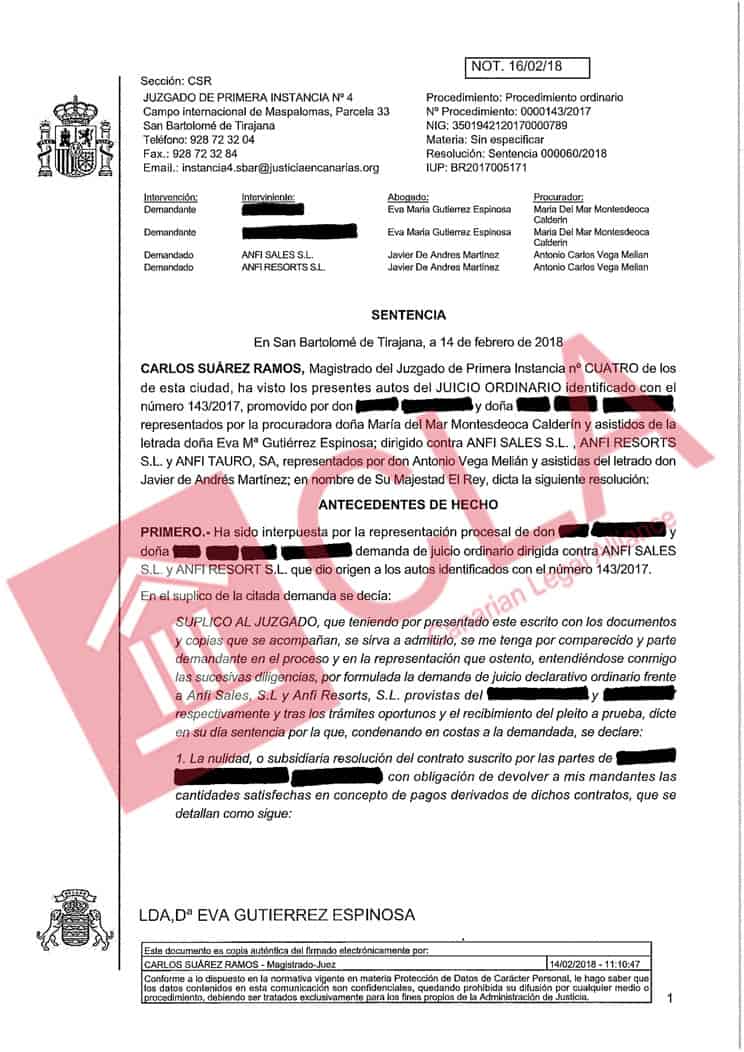 As usual Canarian Legal Alliance starts its week with yet another incredible Anfi Resorts court success.
The magistrate of the First Instance Court N4 in Maspalomas Gran Canaria ruled our clients contract null and void on the basis that it did not include any end date. Citing the vast Supreme Court sentences the judge stated that our clients Anfi Resorts contract went against guidelines set under the Spanish Timeshare Law of 42/98 abusing the allowed length of 50 years.
Our clients will be refunded over £26,515 plus legal interest.
Congratulations to our clients as well as the whole legal team who continue to produce outstanding victories.
IF YOU OWN A TIMESHARE CONTRACT IN PERPETUITY CONTACT US NOW AND GET OUR LAWYERS TO REVIEW YOUR PAPERWORK FOR FREE!