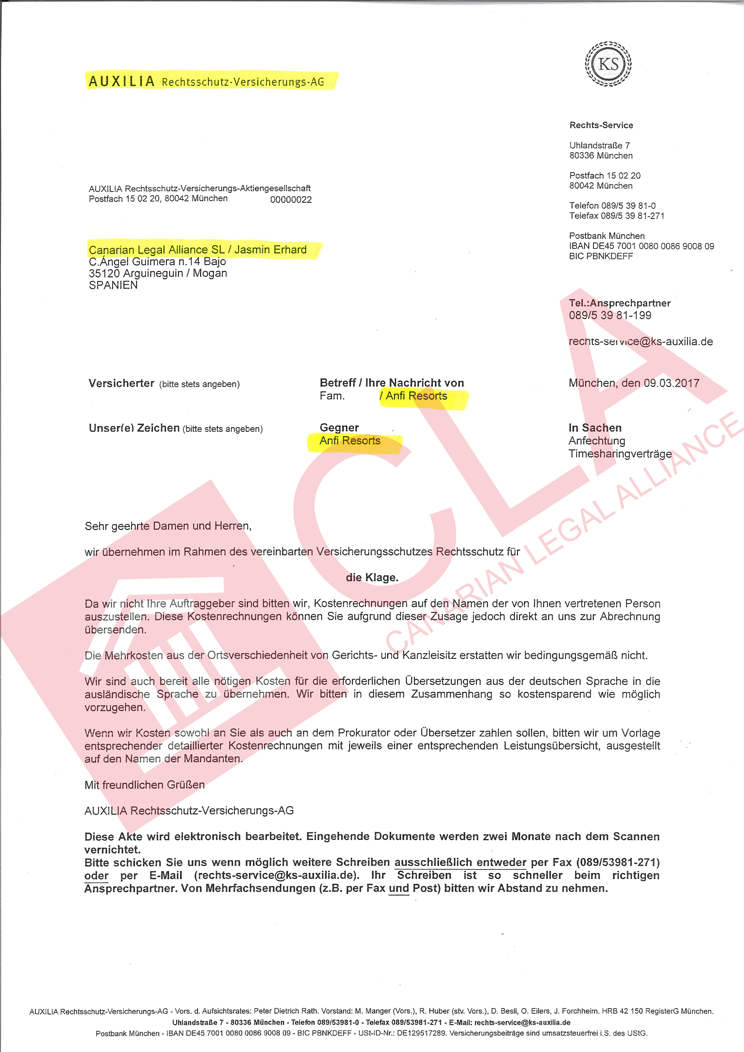 Today we received yet another favourable sentence against Anfi Resorts in which our German clients contract was declared null and void. As a result of this ruling our clients will be receiving a total of 23,520€ plus legal interest.
Our clients had originally purchased an Anfi week for a total of 14,000€, however due to their illegal deposit practices they were condemned to refund all deposit payment back in double.
We would like to congratulate our clients on this fantastic result and thank them for entrusting us with their case.
BUT THAT'S NOT ALL……
The most notable part of this case is that our clients did not pay ANY initial legal fees to begin the procedure, as through the advice and assistance of our specialists they managed to receive full coverage of legal expenses by their legal insurance, regardless of the country in which the legal dispute were to take place. CLA is extremely happy that many insurance companies in Europe cooperate with our legal team to get justice for those defrauded clients.
CONTACT JASMIN ERHARD NOW WHO SPECIALISES IN DEALING WITH INSURANCE COMPANIES AND CAN HELP YOU ACHIEVE A SUCCESFULL OUTCOME.