ANFI FINED AGAIN FOR ILLEGAL DEPOSIT TAKING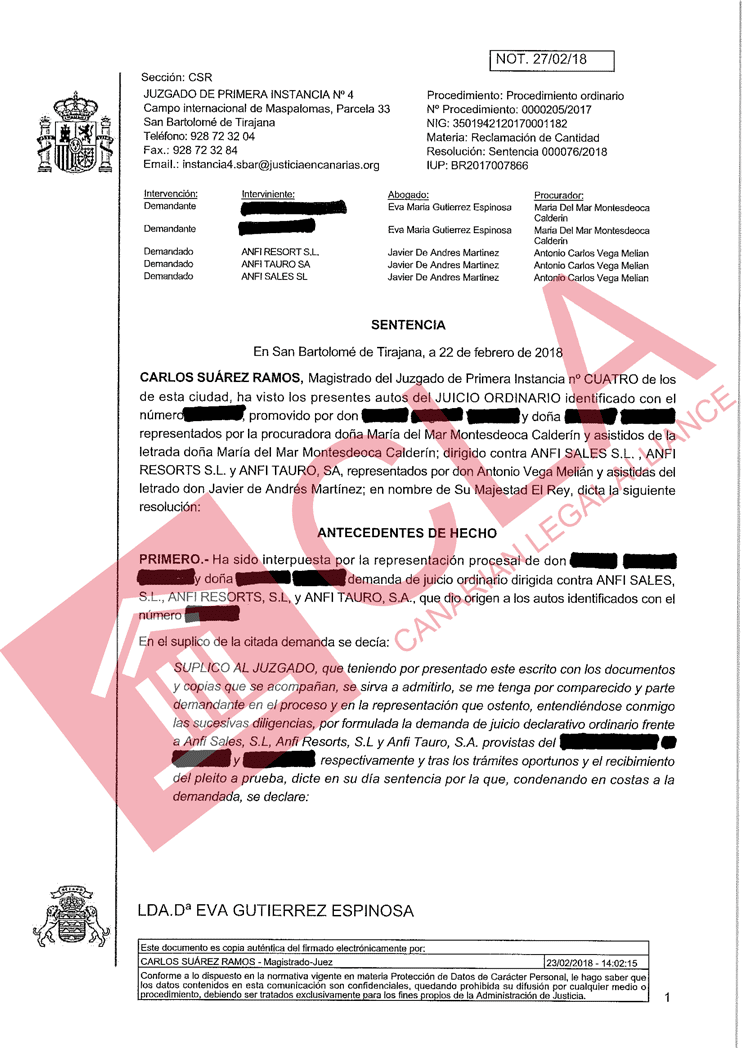 Canarian Legal Alliance is pleased to share with you another ruling from this year 
against Anfi
. Court number 4 of Maspalomas has declared our clients contract with Anfi 
null and void
, and not only ordered the resort to pay back the purchase price, but also 
sanctioned 
them as per the Spanish timeshare law for taking il
legally deposit payments
 within the forbidden period.
The prohibited period can range from 10 days up to three months, and it is a standard procedure of the timeshare resorts to secure their sales by asking for an initial payment, even on the day of signing the contract.  The supreme court has already created jurisprudence in 2015 in the favour of a client of ours when declared that all payments, even the ones paid to a trustee are to be considered deposit payments and shall be considered as an infringement of the law. This means a sanction for the resorts to pay back such fees received in double, and is applicable at any time. This has not just been confirmed and reconfirmed varios times by the highest ranking court in Spain and is also followed by the lower courts of instances, like in this ruling.

Our clients will be receiving over 63.000€, plus legal interests.
For more information contact us now.