Today we want to share with you ANOTHER rejection from the Supreme Court.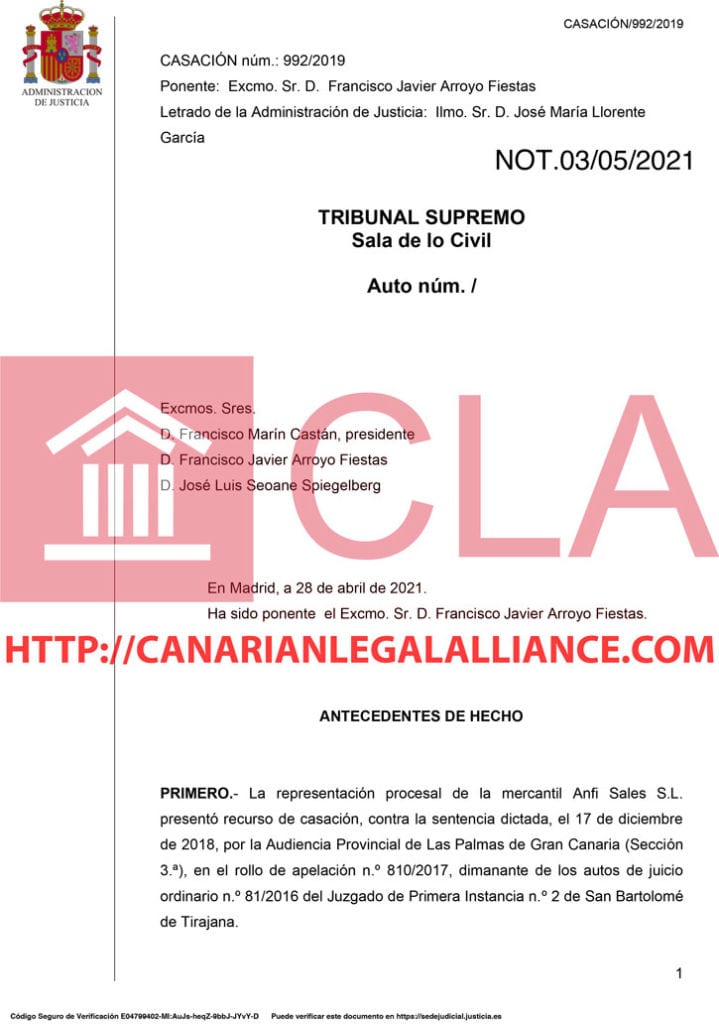 For some unknown reason Anfi continues to try and challenge the Supreme Court of Madrid?
The Supreme Court is the highest court in all legal fields, it constitutes the crown of the national appeals system and is therefore ultimately responsible for the uniform interpretation of laws in Spain.
Back in 2015 when CLA challenged their first timeshare contract in the Supreme Court it was regarding an Anfi contract. Our case identified clear and quantifiable infringements in the timeshare law – the very law designed to protect consumers.
For those of you who have followed our journey you will know that ALL 12 JUDGES ON THE SUPREME COURT PANEL UNANIMOUSLY RULED IN OUR FAVOR.
This ruling set a precedence that day regarding ALL timeshare contracts and since then we have gone on to win 131 SUPREME COURT CASES, we have achieved 1.137 First Court victories, 432 High Court victories, recovered over 5.5 million euros for our clients and secured another 20 million euros in enforcements.
The law set by the Supreme Court is clear.
This appeal from Anfi was again rejected for studying.
Not all appeals get heard by the Supreme Court – only the ones where there is a genuine case for appeal. In this instance the Supreme Court AGAIN stated that they have ruled on many similar cases and are happy that the both the First Instance Courts and the High Courts are consistently and harmoniously applying the laws they have established.
Why Anfi continue to try to challenge the Supreme Court is a mystery to us but as Albert Einstein famously said "Insanity is doing the same thing over and over again but expecting different results"