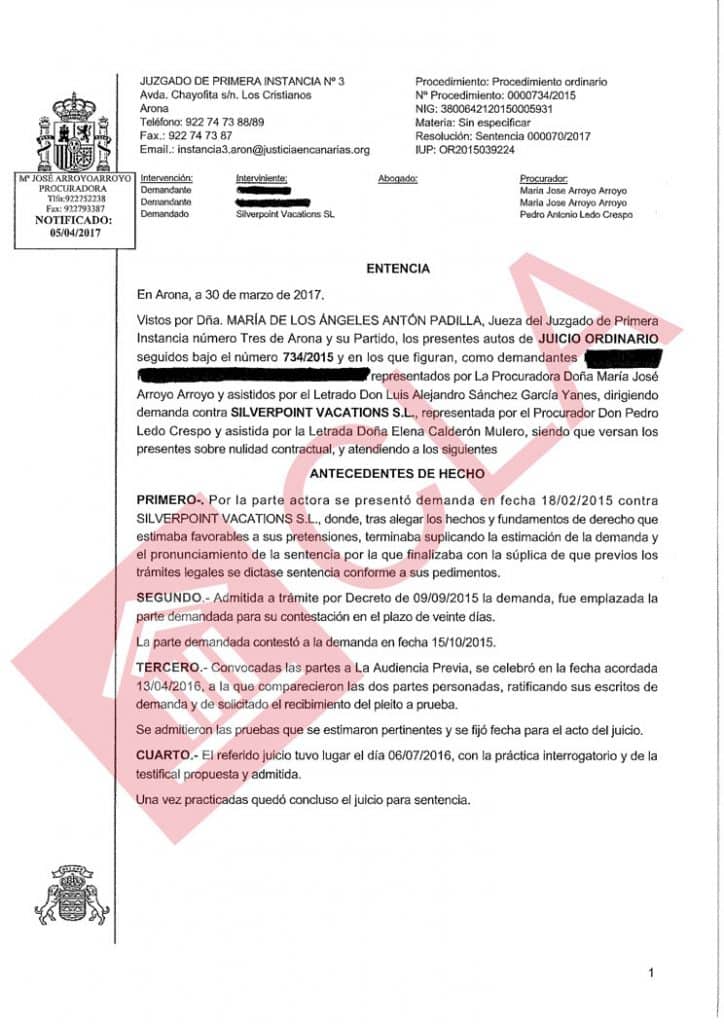 Canarian Legal Alliance is proud to announce another successfull claim against Resort Properties / Silverpoint.
 Our English clients are recuperating over 13,000€ after the judge of Court n 3 of Arona, Tenerife has found multiple illegalities in their timeshare.
The magistrate after the careful revision of the evidences concluded that the contract does not fulfill the Spanish Timeshare law, and applying the gound breakingSupreme Court´s criteria what our law firm achieved earlier this year, have declared them null and void.
For more information on our recent victories contact us NOW