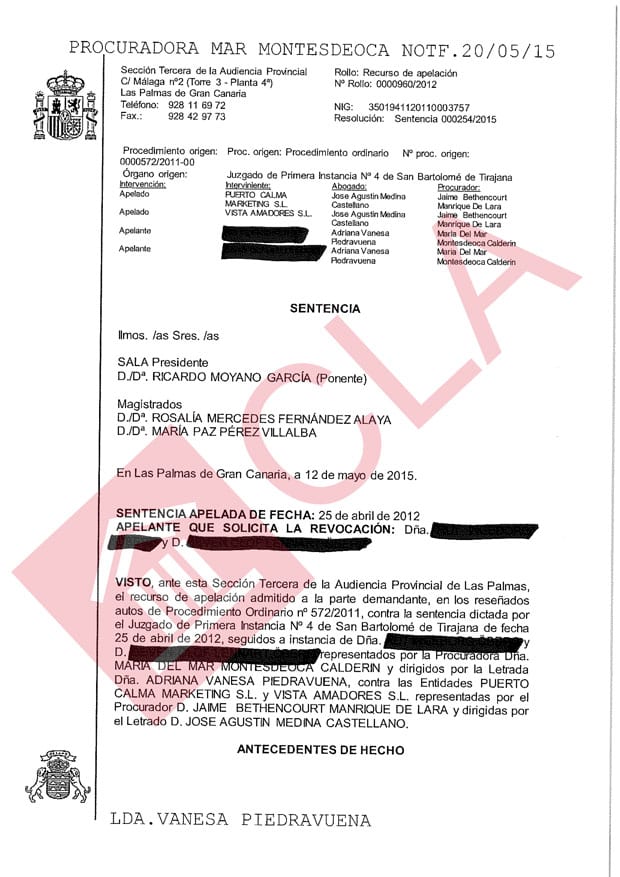 Canarian Legal Alliance is always overjoyed when we receive any kind notes from our clients, who are now timeshare- free; worry- free and able to dispose of their money spent in the past on timeshare as they wish.
Family Öberg won at the High Court of Las Palmas against Puerto Calma by having declared their contracts null and void by the magistrates. Last year they finally received the moneys they are entitled to and their recommendation letter followed:
"I would like to inform that there is indeed is help to get …..
We are an older couple from northern Sweden who has received great help to get back the rightful amount that was taken away from us from hotel chain in Gran Canaria in relation with our purchase of timeshare weeks.
Those who helped us is Canarian Legal Alliance whom with its skilled lawyers have made sure that we have been reimbursed the rightful sums under Spanish law that belongs to us ….
Yours sincerely Sven Ölof"