It is yet another Monday and Canarian Legal Alliance has started the week with yet another incredible Silverpoint pay-out.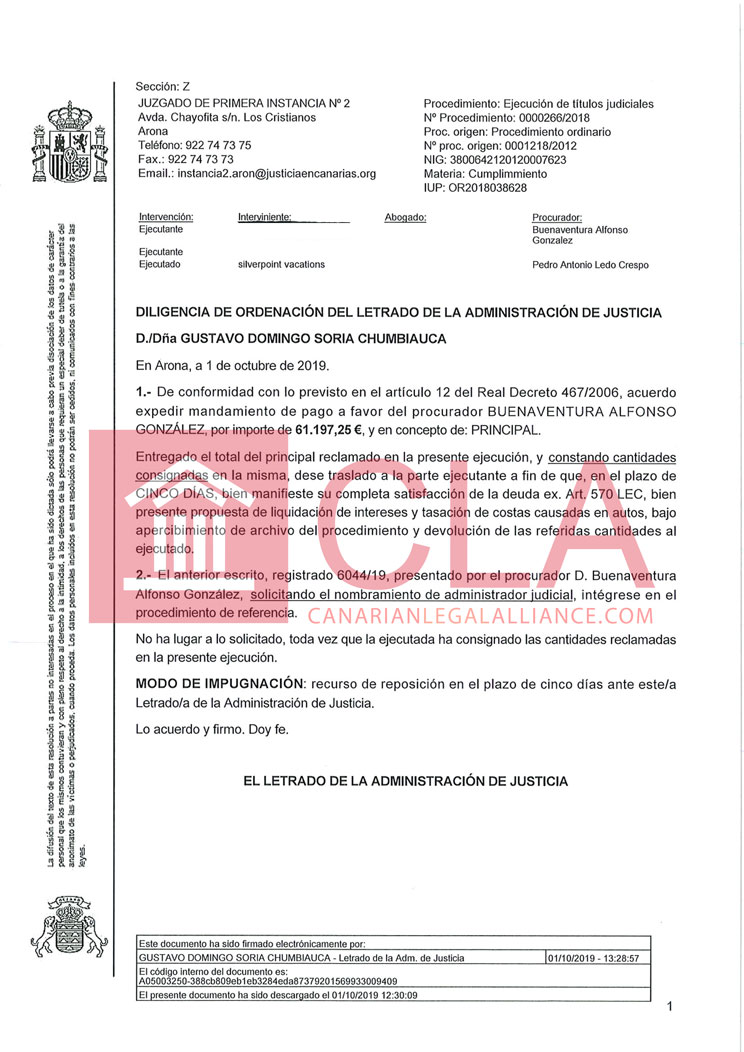 After having to go through all three judicial instances (First Instance, High Court & Supreme Court) our client's favourable sentence was finally declared firm and an enforcement was allowed to take place.
Our clients of British nationality are now able to boast of having no more timeshare liabilities as well as their full investment of 61,197€ back in their bank account.
We would like to take this time to thank our clients for entrusting us with their case and wish them all the best in their future endeavours.
IF YOU WISH TO SPEAK TO OUR LAWYERS DIRECTLY, CONTACT US NOW FOR A FREE CONSULTATION!