Earlier this week Canarian Legal Alliance announced a Silverpoint pay-out, and now only four days later we are proud to share the news that yet another client of ours is able to rejoice in the fact that they have now been paid that which was awarded to them.
After having both the First Instance Court and the High Court of Tenerife declare their Silverpoint contracts null and void, an enforcement procedure took place in order to release those funds which had been awarded to our clients.
Once the enforcement procedure was finalised, Canarian Legal Alliance contacted our clients and informed them that we had a total of 36,227€, ready to be transferred directly into their accounts.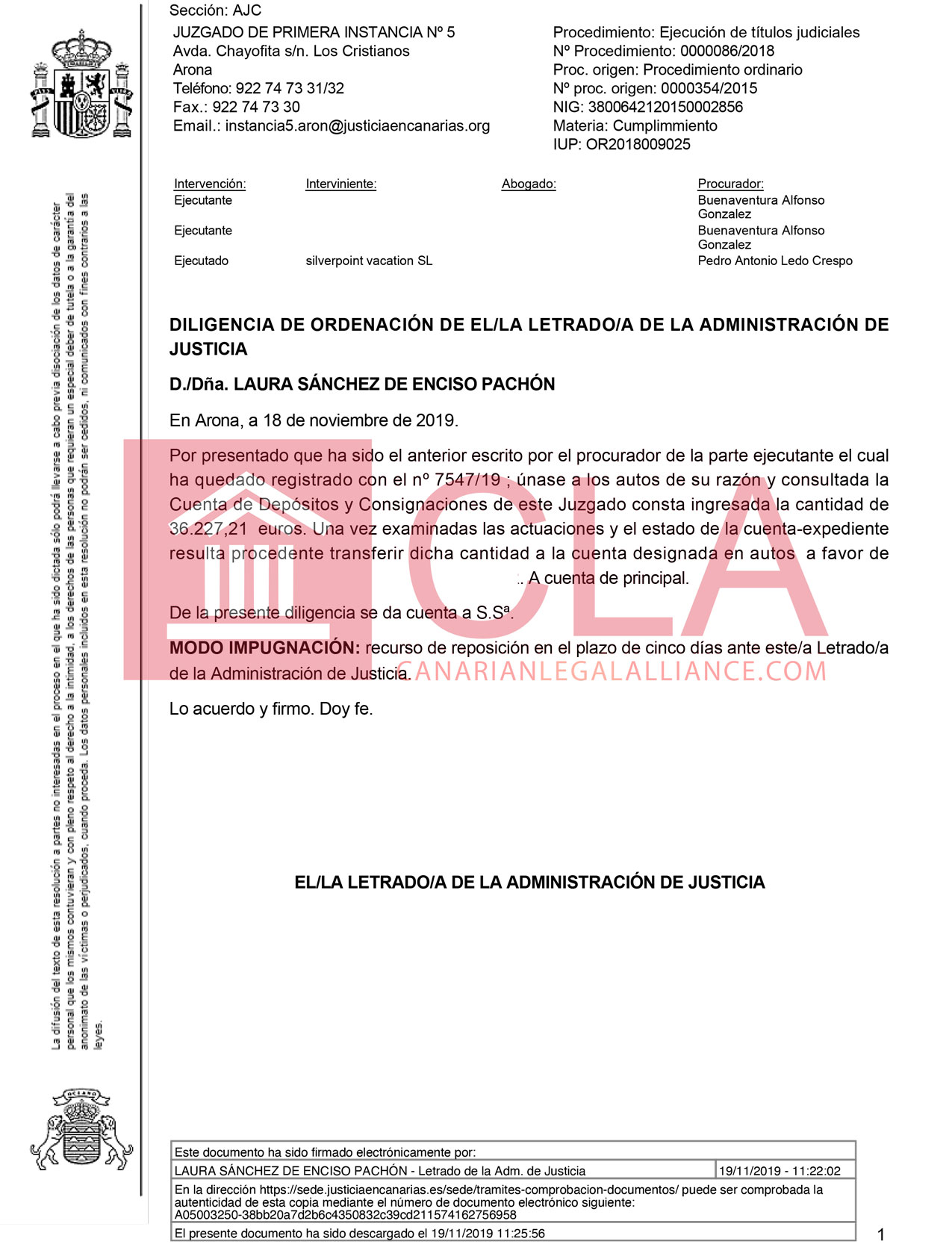 Today our clients are able to celebrate having those monies in their account, and most of all being free of all timeshare obligations.
We would like to take this time to congratulate our clients and to the whole Canarian Legal Alliance legal on this outstanding result.
IF YOU WANT COMPENSATION FOR YOUR ILLEGAL TIMESHARE CONTRACT, CALL US NOW AND BOOK YOUR FREE CONSULTATION!