With the news that Club Paradiso is going into liquidation and the possible selling of the properties, Canarian Legal Alliance has had many enquiries as to where this leaves the members who purchased a membership to the club. Membership to the club consists of floating weeks, supposedly giving members more flexibility.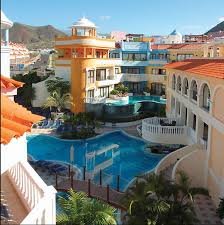 The Supreme Court has made these types of "timeshare" illegal as they actually lack any object and members are not guaranteed to actually have the product they purchased. Unlike with the traditional fixed week fixed apartment system, these members own nothing and it is all subject to availability.
So what does the club closing and the sell-off of the properties mean to these members?
As you are a member of a club you own nothing but a right to use, rather like becoming a member of a gym or golf club, you are not guaranteed to use the facilities or have a round of golf. There just happens to be no availability as they are fully booked, well, sorry, try again at a later date.
With the closing and liquidation of Club Paradiso, all members have lost what they thought they purchased.
When it comes to the selling of the apartments, once again as the clients are members of the club and own nothing, with their timeshare not even registered their rights are now in danger. These members will be unable to use their weeks losing in some cases many thousands of euros paid for the membership.
This does not just affect Club Paradiso but any resort which have sold or still sell similar products such as points and floating weeks, therefore CLA urges clients to check these contracts before you find that you have lost your holidays and all the money you spent on the purchase.
For our clients or future clients who bought into Club Paradiso, CLA can be their only hope to recuperate their funds. CLA has specialised in timeshare claims for more than ten years. It is not only the market leader for having achieved precedent cases in timeshare matters, but also has an innovative approach for each problem in order to recuperate the maximum funds to our clients. Through the investigations we have been carrying out in the past few years we are able to link the company with others in the group making them responsible for the non-fulfilment of the contract and not letting the companies just walk away from their responsibilities.
For further information please contact CLA by either calling or using the contact form on our website.