It's a new week and the Silverpoint payouts keep on coming, with yet another British family being able to enjoy that awarded to them by the Spanish Judicial system.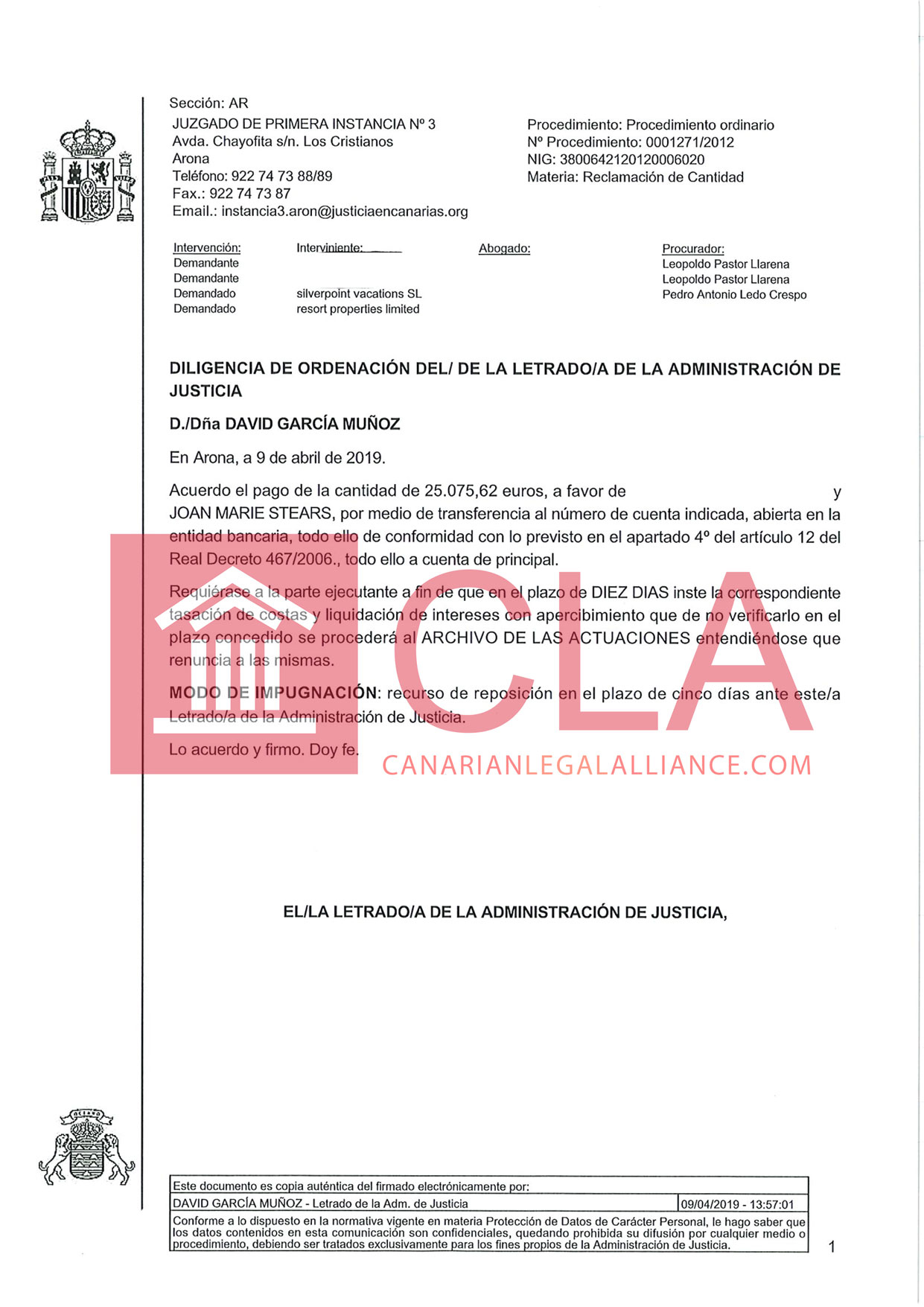 Our clients Silverpoint contract was declared null and void by the First Instance Court on the basis that it did not follow the required time length of 50 years, as specified under the Spanish Timeshare Law of 42/98.
Reaffirmed by the High Court and later the SUPREME COURT of Madrid, Canarian Legal Alliance legal team begun enforcement proceedings as quickly as possible. After a series of back and forth with the courts, Silverpoint was pressured and finally deposited the full amount of 25,075€ into the courts account.
After taking the necessary bureaucratic steps, Canarian Legal Alliance managed to release the deposited funds and transfer it directly to our clients account, all in under one month!
We would like to thank our clients for entrusting us with their case and wish them all the best in their NOW timeshare free life.
IF YOU WANT TO REVIEW YOUR LEGAL OPTIONS, CONTACT US NOW FOR A FREE CONSULTATION AND SPEAK TO OUR LAWYERS DIRECTLY.