The week has only just started, and Canarian Legal Alliance is already celebrating yet another Anfi Resorts payout.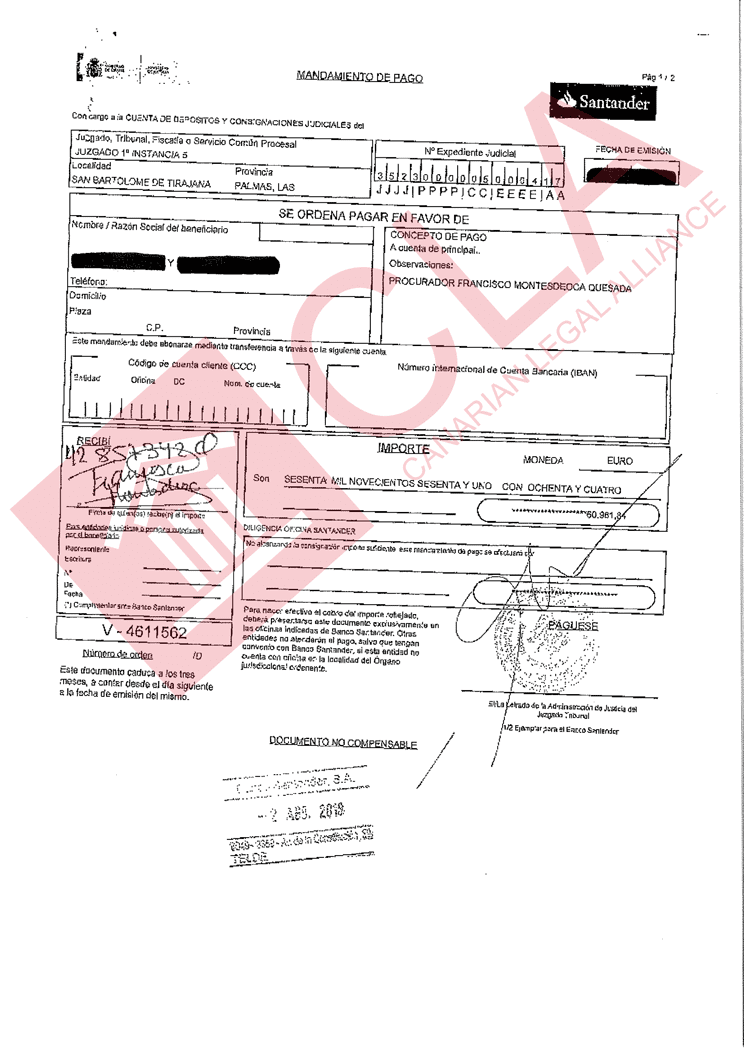 Our British clients had their contract declared null and void by the courts, despite Anfi appeals to both the High Court as well as the Supreme Court in Madrid and were finally able to call themselves ex timeshare members.
Now our clients are able to enjoy the financial compensation as Anfi has refunded them a total of 60,961€.
We would like to thank our clients for entrusting Canarian Legal Alliance with their case and wish them all the best in the future.
IF YOU BELIEVE YOU HAVE BEEN SOLD A FLOATING WEEK OR POINTS CONTRACT CONTACT US NOW AND FIND OUT IF YOU ARE ENTITLED TO A FULL REFUND!