High Court n 3 of Santa Cruz de Tenerife, accepted the appeal presented by CLA when declaring our clients contract null and void with Club La Costa. The magistrates ruled according to the norm established by the Supreme court, that is declaring the sale of points illegal, as such contracts do not have real objects, and the clients are left with no reliable guarantees.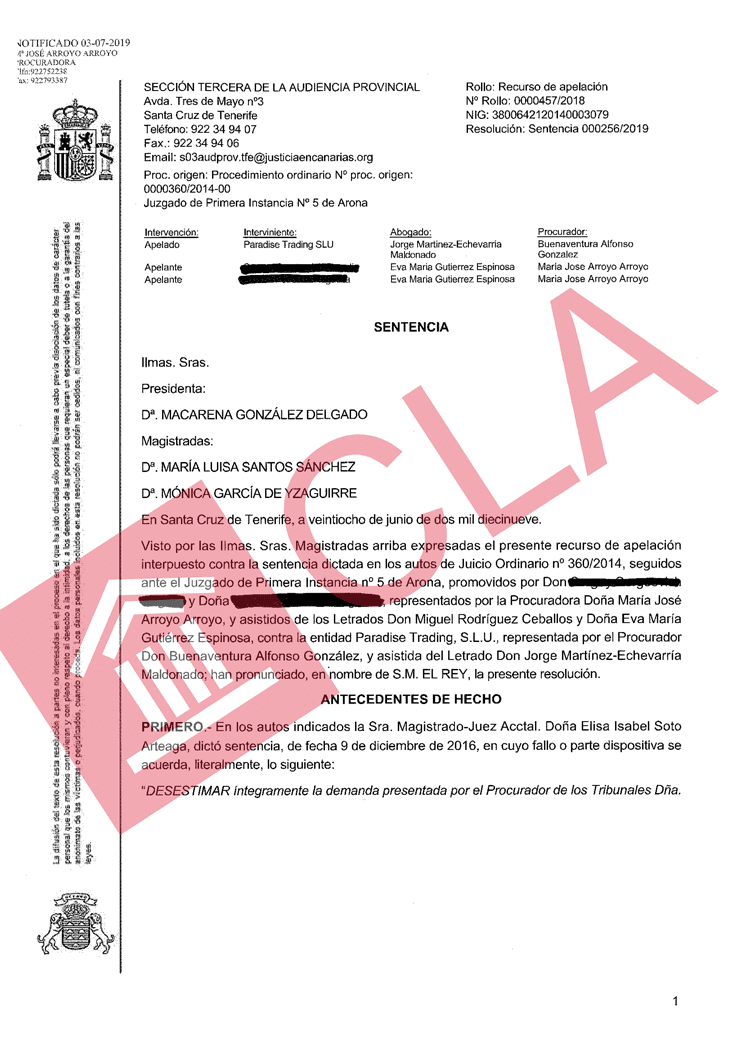 Our clients from Russia will be receiving over 29.500€ plus the legal interests.
For further information do not hesitate to contact us.