Canarian Legal Alliance is proud to start its weak with a Club La Costa First Instance Court victory.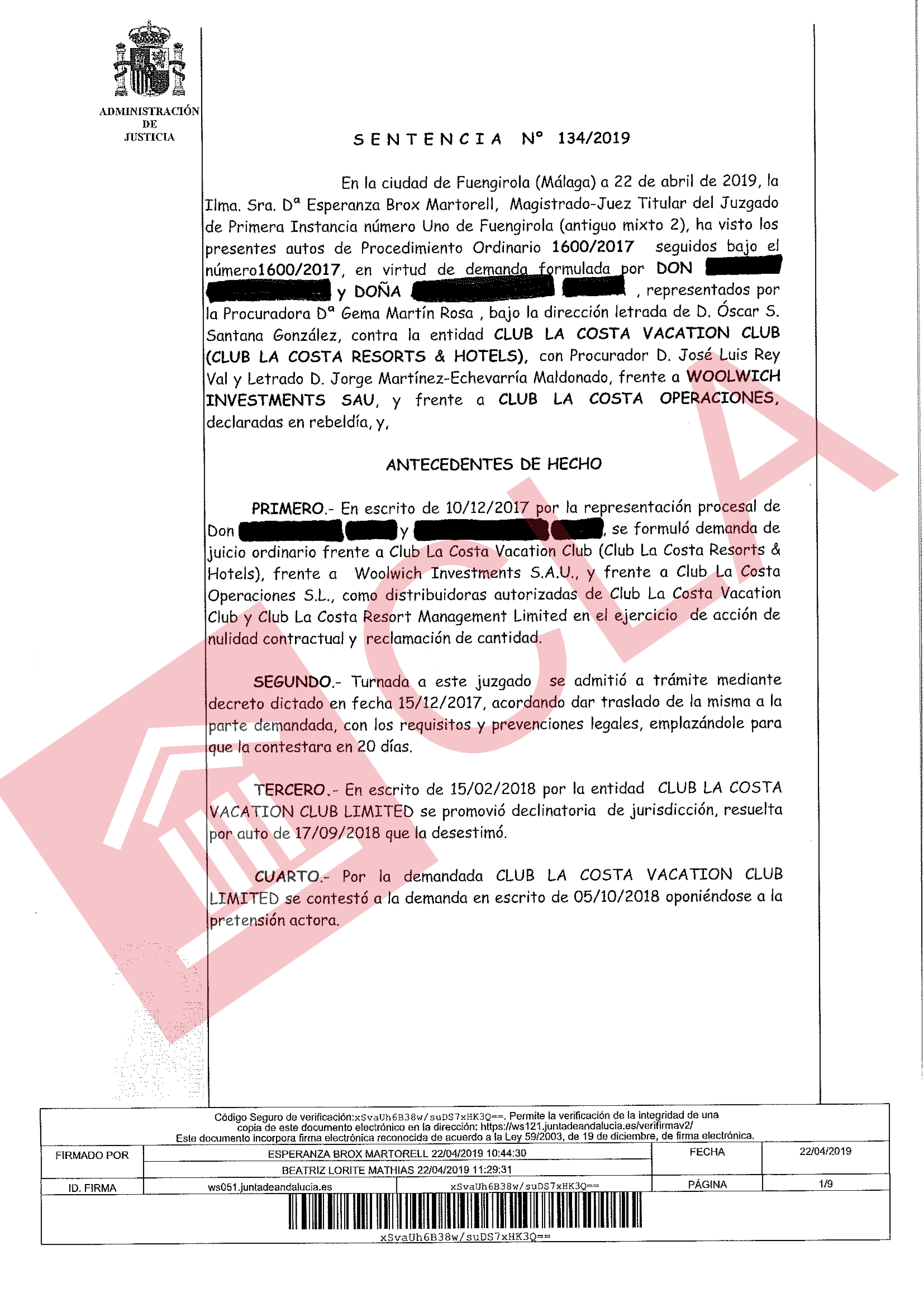 Our Spanish clients Club La Costa contract has been declared null and void by the judge of the First Instance Court N1 in Fuengirola on the basis it did not include a tangible product, and instead was part of a point system.
Under the Spanish Timeshare Law of 42/98 any timeshare contract must include a series of specific information for the benefit of the consumer.
Our Spanish client will be receiving over 30,000€ plus its respective legal interests.
Congratulations to our clients as well as the whole Canarian Legal Alliance legal team.
IF YOU WISH TO HAVE AN ASSESSMENT OF YOUR TIMESHARE, CONTACT US NOW AND RECEIVE A NO OBLIGATION FULL EVALUATION.