As many of you know companies such as Club La Costa & Diamond Resorts try to avoid the consequences of them not following that stated in the Spanish Timeshare Law of 42/98, by claiming that their contracts were signed under United Kingdom ́s law and therefore do not fall under Spanish jurisdiction.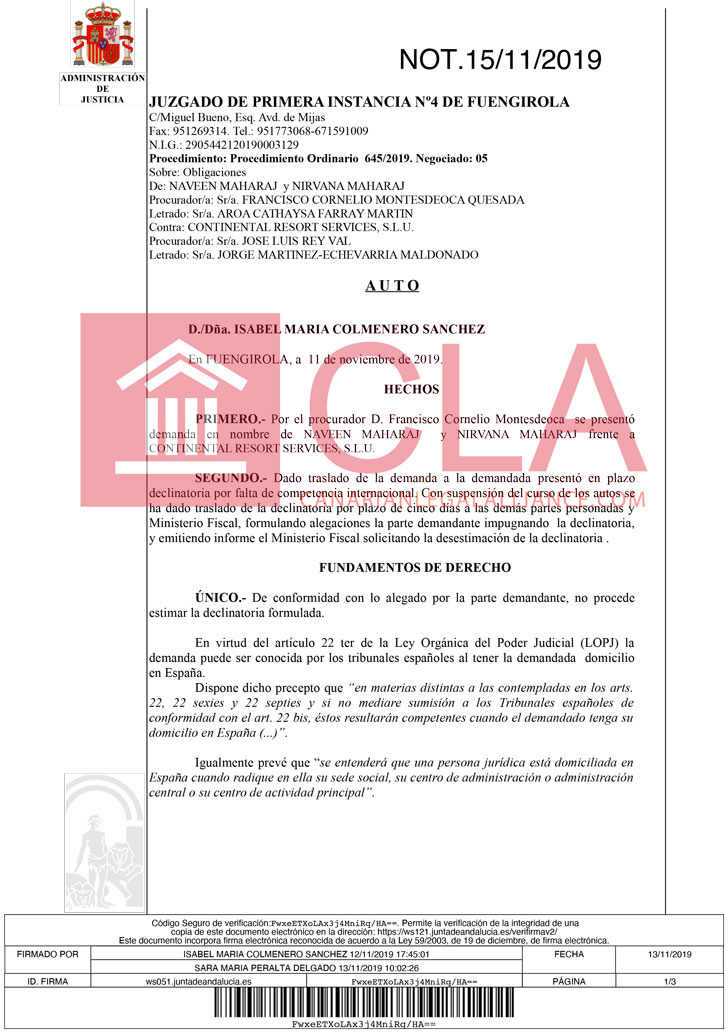 Unfortunately for them Canarian Legal Alliance combats this by providing the courts with sufficient documentation, proving that their contracts were both paid for as well as signed under Spanish Law and therefore must follow that which is clearly stated in the Spanish Timeshare Law of 42/98.
In this specific case our clients of British nationality purchased a Club La Costa contract in Malaga, Spain. Despite Club La Costa best efforts, the judge of the First Instance Court has sided with our client and ruled that a trial must be heard, were the law and the recent Supreme Court sentences will be taken into account.
We congratulate our legal team on this fantastic outcome, as they continue to bring justice to those resorts who to this day try to avoid legal repercussions at all cost.