In yet another landmark victory by the lawyers of Canarian Legal Alliance working on behalf of our Norwegian client against Club la Costa, the Court of First Instance No1 in Arona, Tenerife has reaffirmed rulings made in the High Court of Malága.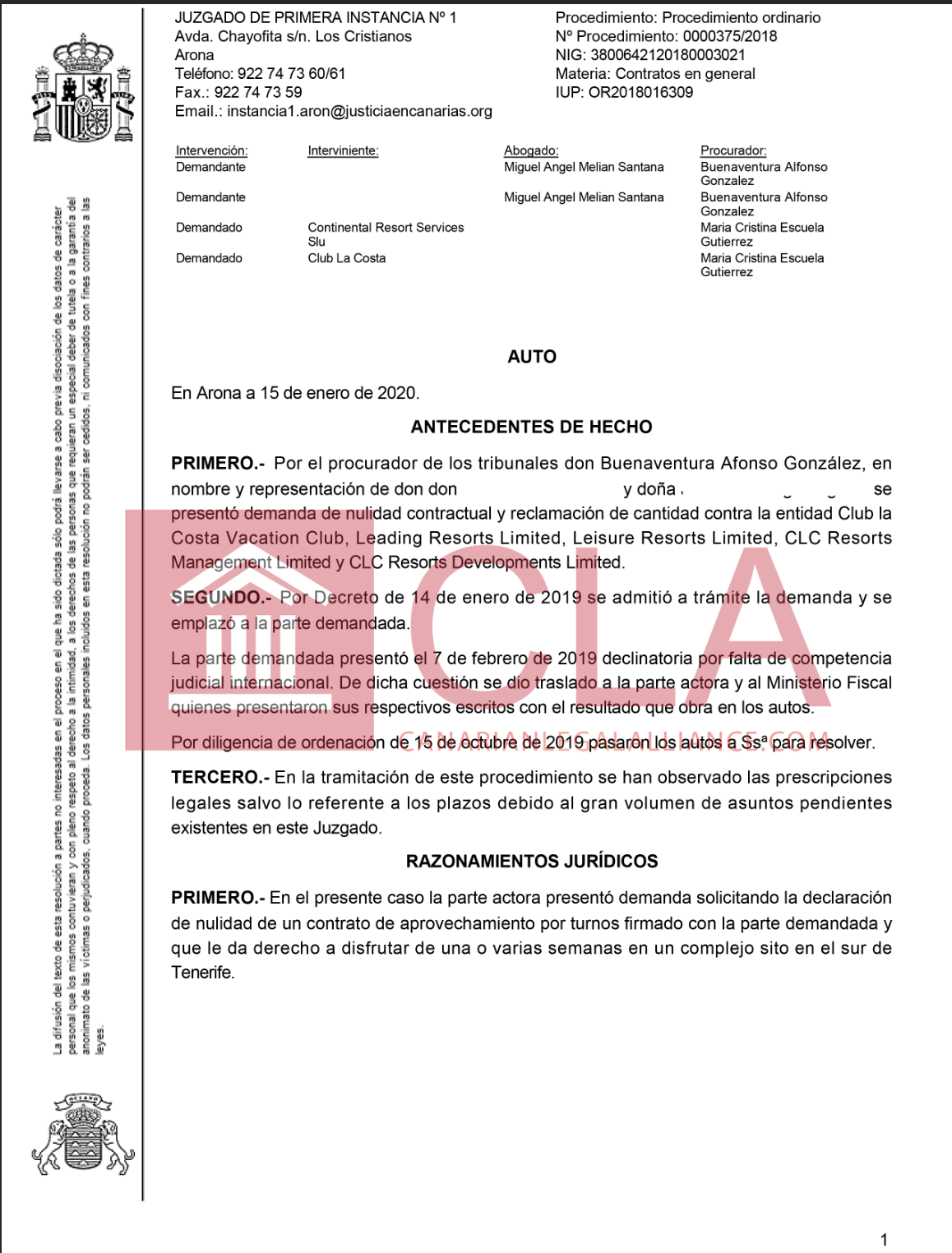 The case revolves around the matter of jurisdiction, Club la Costa has for years attempted to circumvent Spanish laws by using UK limited companies on their contracts. Along with this the contracts also state that the contract is subject to "UK Law and the jurisdiction of UK Courts". Our Lawyers strongly argued against this.
The judge stated in his ruling:
"DECLARO la jurisdicción de los tribunales españoles para conocer de las pretensiones dirigidas contra Continental Resorts Services y Club La Costa Vacation Club Limited en este procedimiento".
"I DECLARE the jurisdiction of the Spanish courts to hear the claims directed against Continental Resorts Services and Club La Costa Vacation Club Limited in this procedure".
The first ruling from the High Court of Malága was announced by CLA on 28 September 2019, closely followed on the 15 October 2019. Now with this ruling from the Court of First Instance in Tenerife, it is clear the courts will not tolerate any timeshare company using these reasons to by-pass Spanish Law.
If you own with Club la Costa or any timeshare purchased in Spain which is similar to the cases shown, then please use our contact page for further information on your legal rights.