As mentioned before the civil courts are now closed for the month of August, with Tenerife`s courts being no different. Nevertheless prior to closing these courts issued many sentences, including the one mentioned below.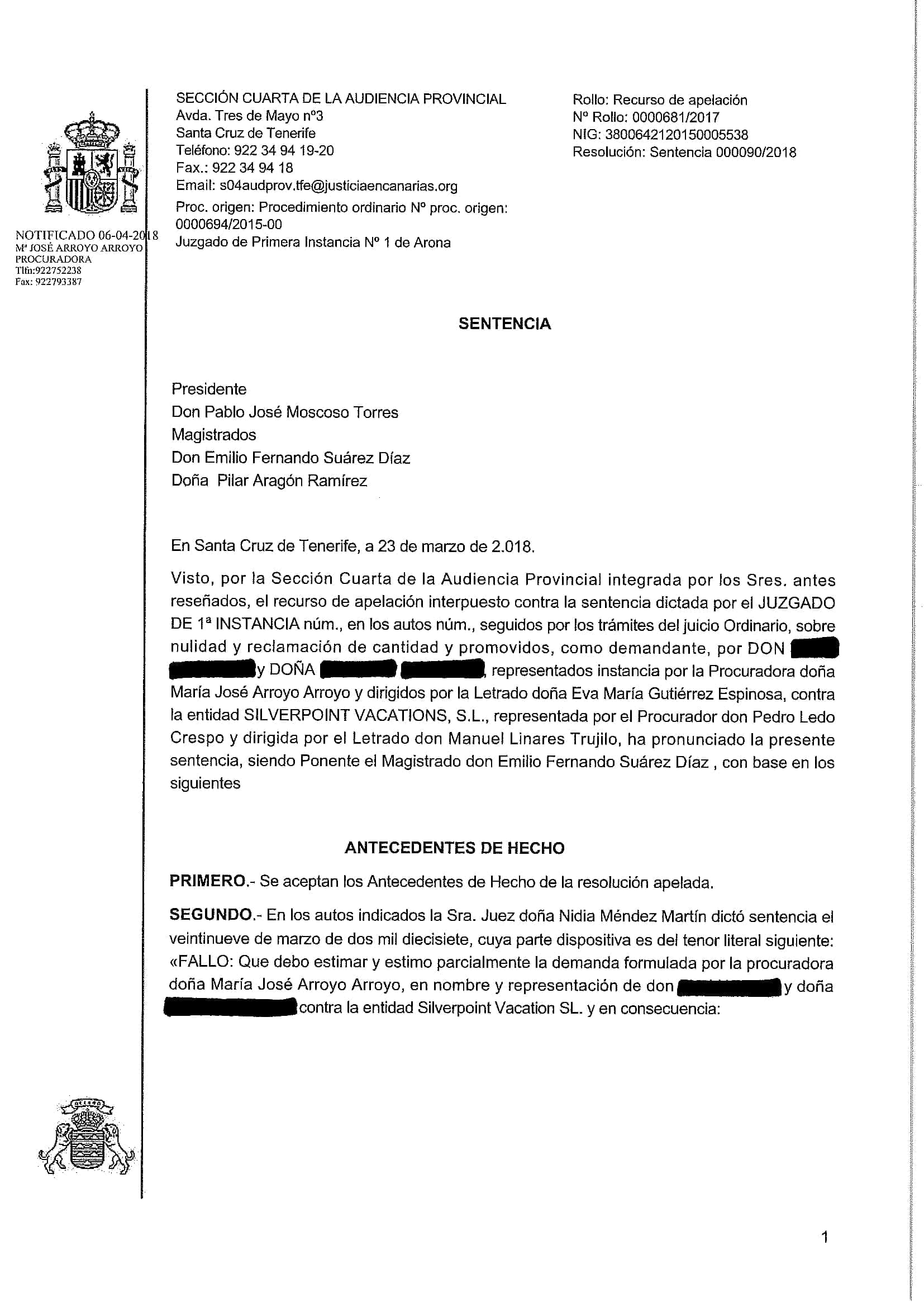 The High Court N4 of Tenerife declared our clients Silverpoint contract null and void on the basis that it did not follow the Spanish Timeshare Law of 42/98 in terms of both its length as well as the object of the contract itself.
A timeshare contract must be valid between 1 to 50 years and must include a product with a series of specific information for the benefit of the consumer.
Silverpoint has now been ordered to refund our clients over 14,214€ plus FULL legal fees and legal interest.
We would like to extend our congratulations to our clients as well as the whole legal team who continue to demonstrate why they are considered the market leaders in timeshare law.
IF YOU CONRTRACT INCLUDES THE ABOVE INFRINGMENTS CONTACT US NOW FOR A CONSULATION AND HAVE OUR LEGAL TEAM REVIEW YOUR TIMESHARE CONTRACT FOR FREE!