It is with great pride that Canarian Legal Alliance shares another Anfi Resorts First Instance court victory in which our client's contract was declared null and void.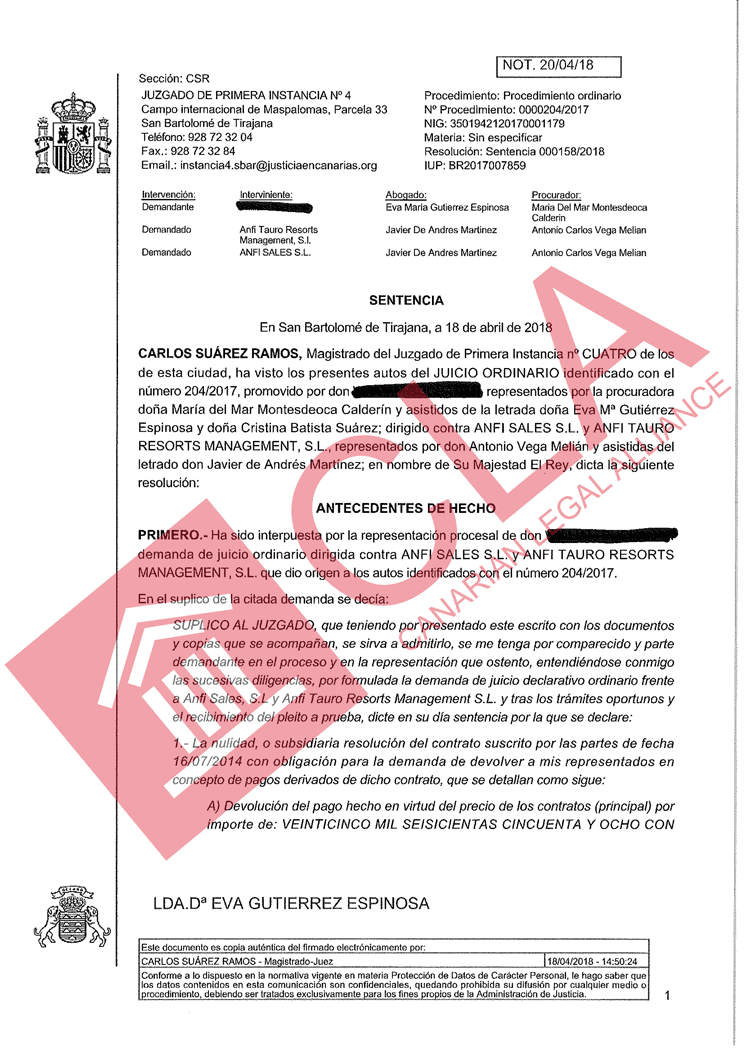 The judge of Court N4 in Maspalomas Gran Canaria ruled our client's timeshare contract null on the basis it did not follow the Spanish Timeshare Law of 42/98 in terms of its length. In his ruling the magistrate stated that Anfi had sold the consumers a contract which exceeded 50 years and therefore would have to refund our clients in full purchase price.
As well as the purchase price, Anfi has been ordered to refund all monies paid within the cooling off period in double.
Our clients will be receiving over £37,800 plus legal interests.
A big congratulations to both our clients as well as the whole Canarian Legal Alliance legal team.
IF YOU OWN A PERPETUITY CONTRACT CONTACT US NOW FOR A FREE CONSULTATION AND REVIEW YOUR LEGAL OPTIONS.