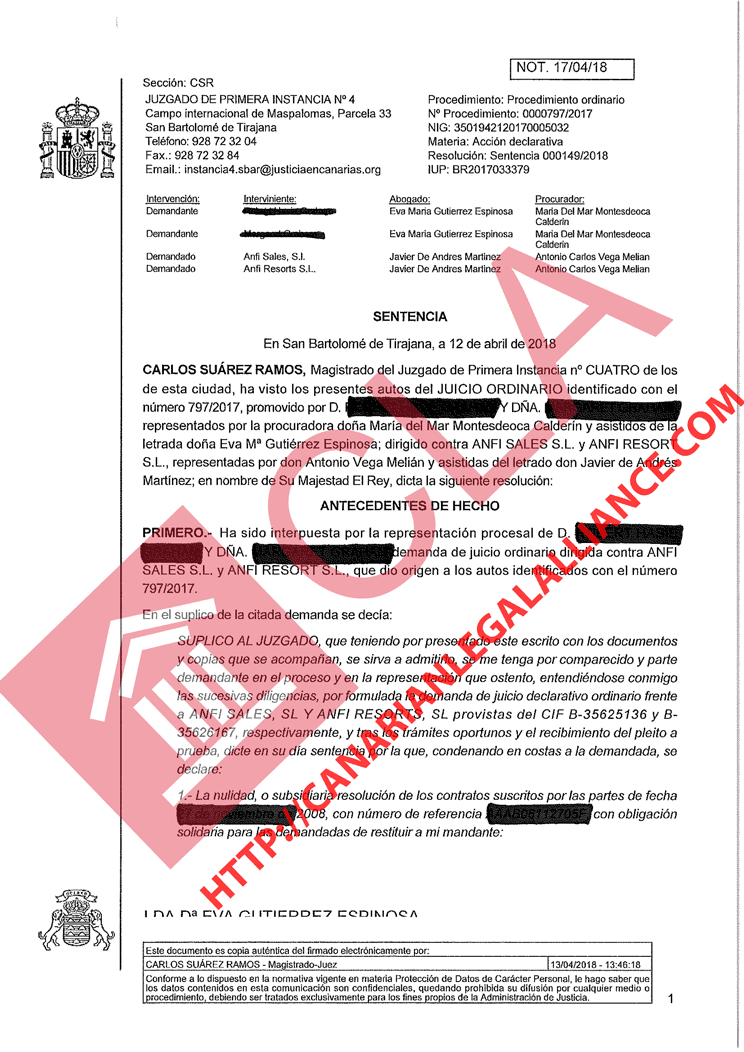 Canarian Legal Alliance always likes to start its week on a positive, and what is more positive than yet another Anfi First Instance Court victory.
Due to its clarity as it pertains to the Spanish Timeshare Law of 42/98, the judge of the First Instance Court N4 in Maspalomas ruled a trial not be to be necessary and issued a sentence on the same day of the pre-trial itself.
The magistrate declared our clients contract null and void on the basis it did not include any tangible object. Anfi has now been ordered to refund our clients over £19,450 plus legal interests.
Congratulations to our clients as well as the whole Canarian Legal Alliance law firm who continue to produce outstanding victories.
IF YOU OWN FLOATING WEEK CONTRACT AND SEEK COMPENSATION CONTACT US NOW FOR A FREE CONSULATION AND REVIEW YOUR LEGAL OPTIONS