It is with great delight that Canarian Legal Alliance shares with you the story of yet another happy ex timeshare owner.
Family McClung initiated their claim against Heritage Resorts back in December 2015 and can now boast of having their contract declared null and void by the judge of Court N2 in Fuengirola , Malaga.
Not only have family McClung rid themselves of their ever-cost increasing timeshare, they will also be reimbursed a total of 29,781€ plus legal fees and legal interest.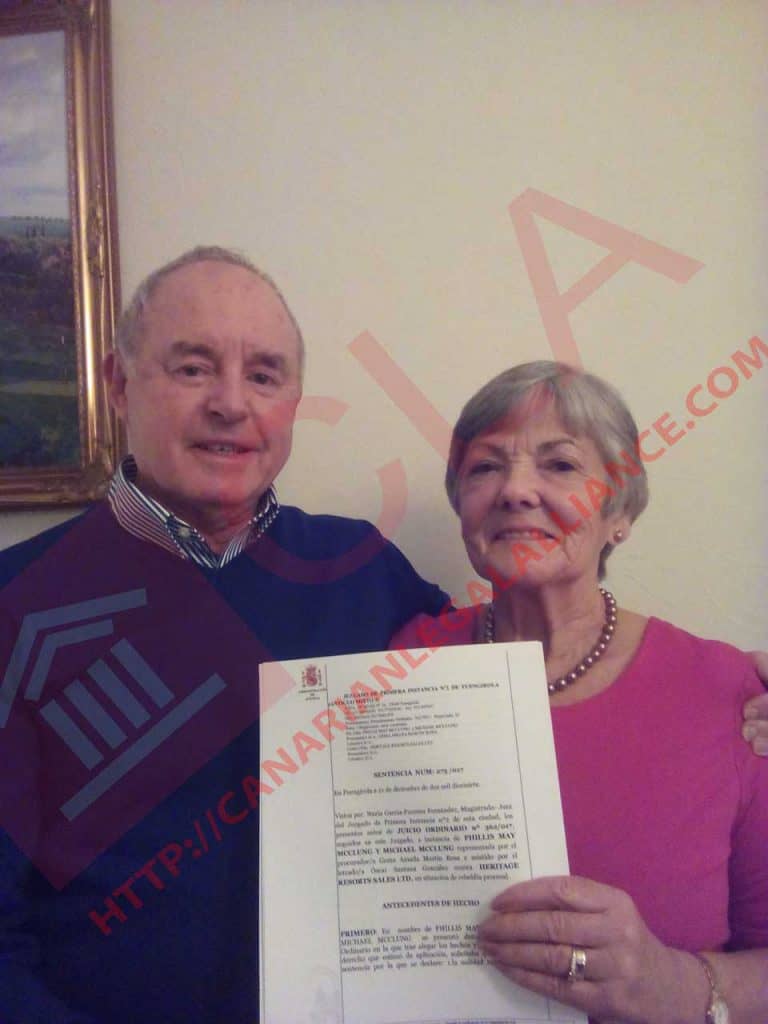 We thank family McClung for the trust placed upon us and are happy to share their kind words below:
"… We were always reassured by Jake and Csilla that things were moving on.

We were then asked to find a Power of Attorney in the UK, which we did.

After many months we were informed that the case was solid enough to present to court. This took place on 30/11/2017. We were later told that the case was successfull, the Judge deciding no further proceedings need take place.

In  Jan 2018 we were finally told that the case was finished and we were awarded our investments plus costs.

The process through the Spanish court is long, but in our case the wait has been worth it.

We can honestly recommend Canarian Legal Alliance to anyone with a strong case with the amount of evidence I kept"…