Canarian Legal Alliance is proud to share with yet another Silverpoint High Court victory.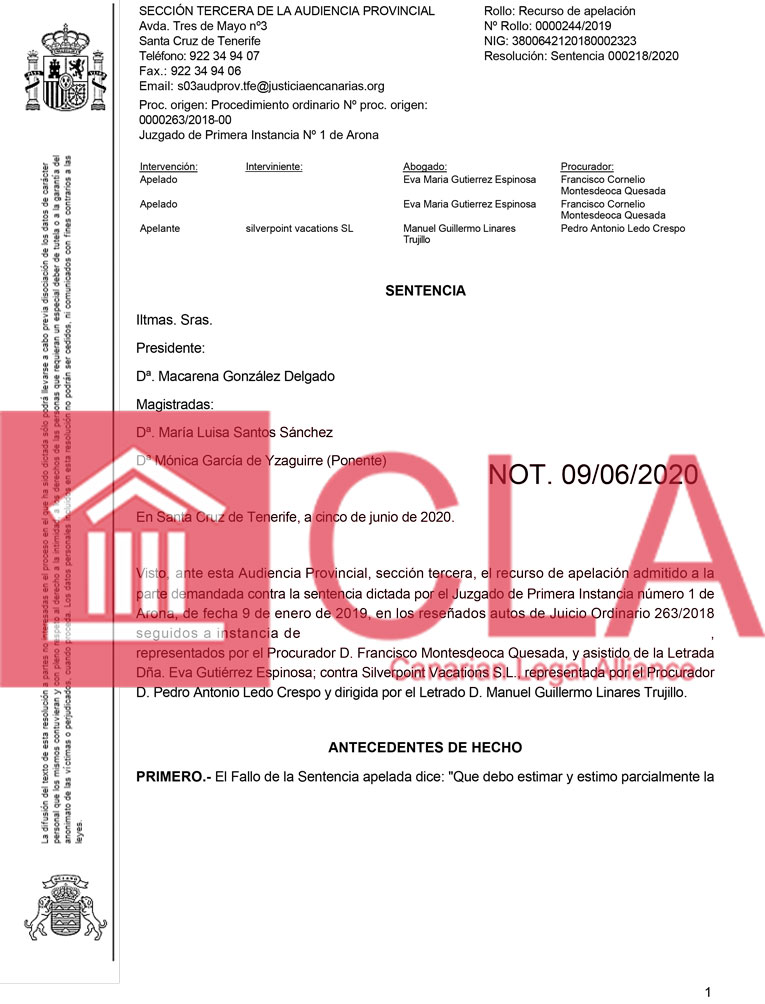 After having achieved an outstanding court victory in the First Instance Court, our client was informed that Silverpoint had appealed the decision on the basis that they not only disagreed with the sentence, but with the Supreme Court stance as a whole.
The High Court of Santa Cruz N3 disregarded Silverpoint appeal, ruling that their contracts did not meet the criteria specified under the Spanish Timeshare Law of 42/98.
Our clients are now not only free of all timeshare obligations but will be receiving a refund of up to 48,880€ plus their respective legal fees and legal interest.
We would like to take this time to congratulate our clients as well as the whole legal team involved throughout the process.
IF YOU WISH FOR OUR SPECIALISED LEGAL TEAM TO REVIEW YOUR TIMESHARE CONTRACT, CONTACT US NOW FOR A FREE CONSULTATION.