Canarian Legal Alliance is delighted to share a new Silverpoint High Court victory.
After having achieved a victory in the First Instance Court of Arona Tenerife, our clients presented an appeal to the High Court on the grounds that although their contract was declared null and void, they were not awarded double deposits.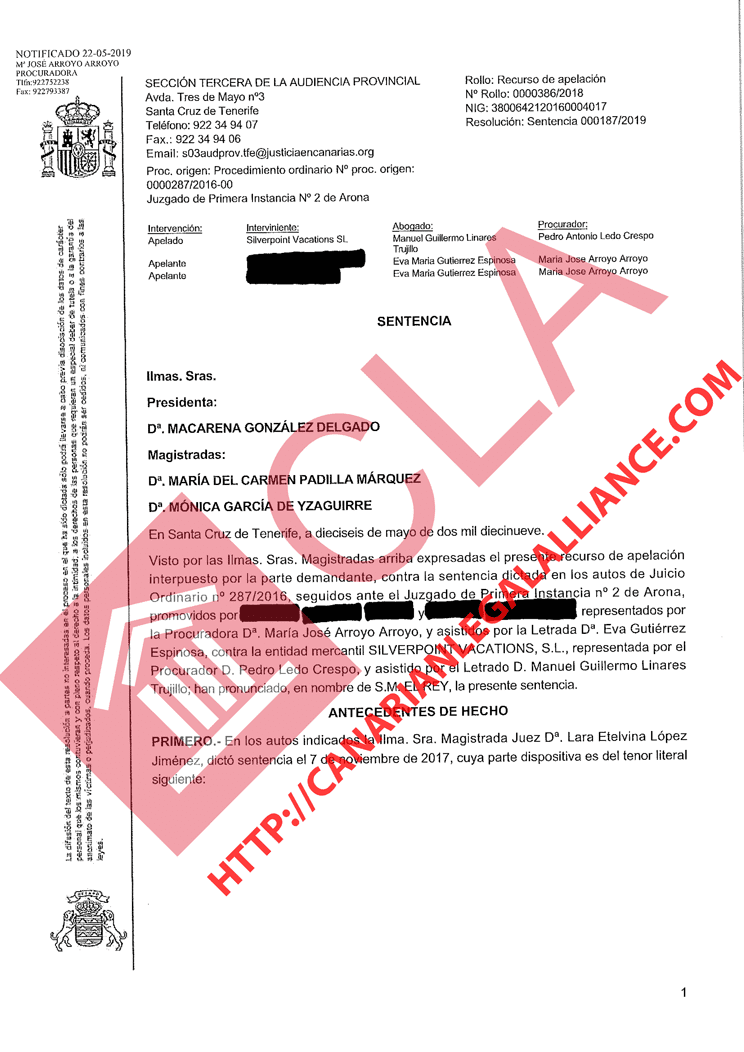 The High Court in Santa Cruz not only reaffirmed our client's contracts to be null and void but ordered our clients receive all monies paid within the first three months be returned in double.
Silverpoint has now been ordered to refund a total of £47,384 plus their respective legal fees and legal interest.
IF YOU WISH TO RECEIVE A FREE EVALUATION OF YOUR LEGAL OPTIONS CONTACT US NOW AND MEET A LAWYER DIRECTLY!