It is with enormous pride that Canarian Legal Alliance shares yet another Silverpoint First Instance Court victory.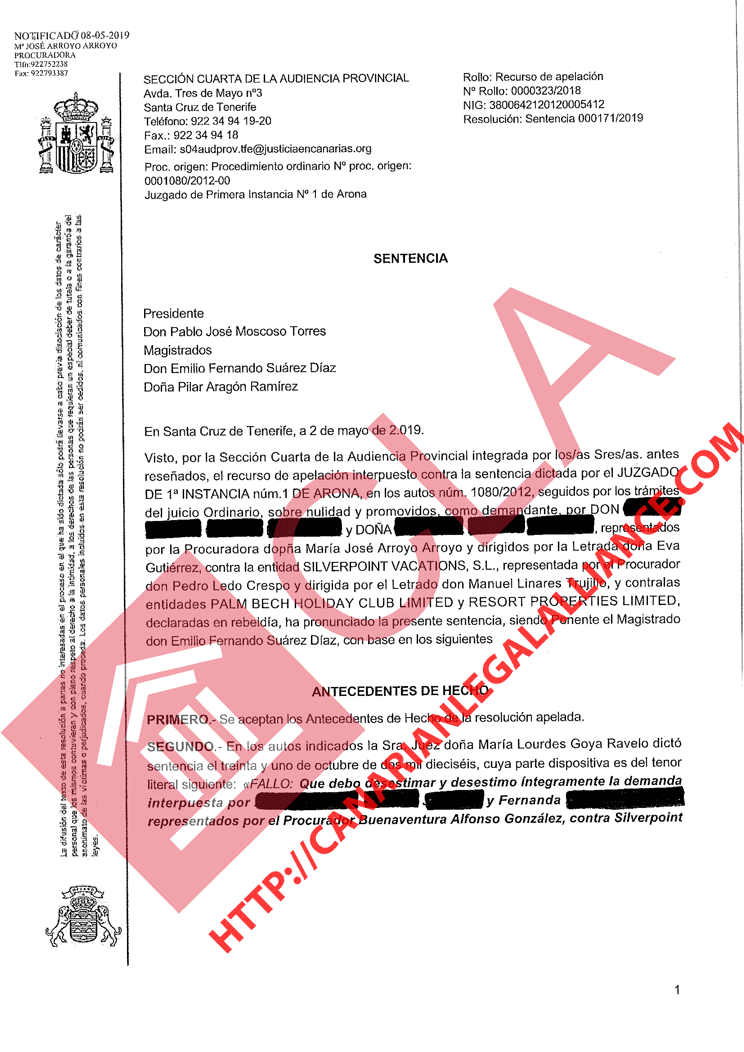 The judge of the First Instance Court N5 in Arona has declared our clients Silverpoint contract null and void on the basis that the contract itself included not tangible product whatsoever. The Spanish Timeshare Law of 42/98 requires a series of information which has to be specified for the benefit of the consumer, such information includes an exact time and date as well as a description of the product itself.
Our clients will be getting refunded over 25,710€ plus full legal fees & legal interest.
Congratulations to our clients and to the whole legal team involved in the process.
IF YOU WISH TO FIND OUT IF YOU ARE ELIGIBLE TO CLAIM CONTACT US NOW FOR A FREE CONSULTATION.