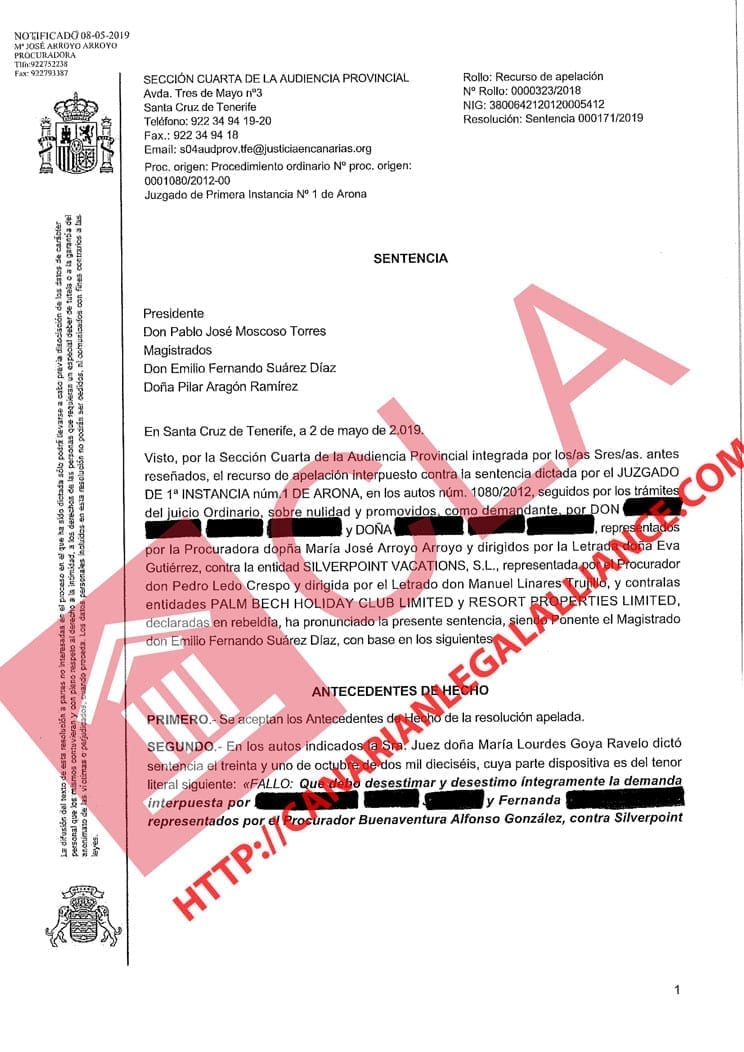 Canarian Legal Alliance is delighted to announce another victory from the High Court of Tenerife in which they declare the nullity of a contract signed by Silverpoint and awards to our clients back more than 10.000€.
This is just one of the many recent sentences since the Supreme court ruled against the timeshare giant in Tenerife.
For more information don´t hesitate to contact us!