After achieving a victory in the High Court in Tenerife our clients contract was declared null and void with the order to pay back the corresponding refund of fees.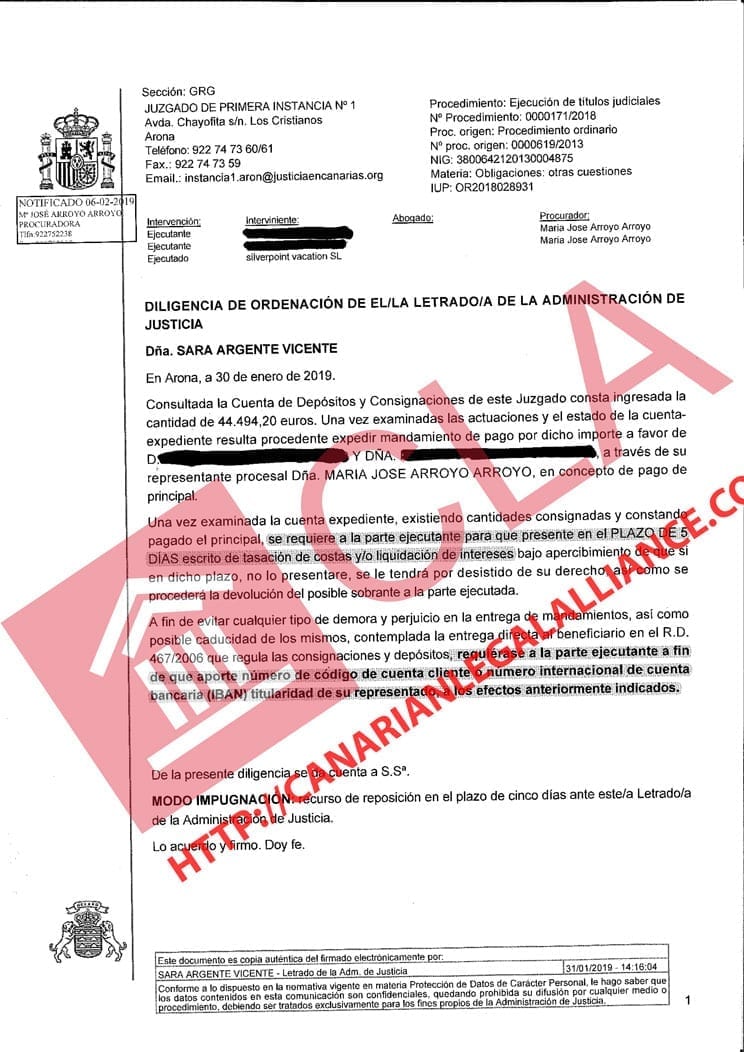 Our clients are now able to enjoy their monies as the 44.494,20 € has been deposited in the court and transferred to them, after enforcing the sentence through the courts and placing embargo on the company´s accounts.

We would like to take this time to congratulate our clients and to thank them for choosing Canarian Legal Alliance to represent them.

IF YOU WISH TO RECEIVE MORE INFORMATION, CONTACT US NOW AND RECEIVE A FULL FREE EVALUATION ON YOUR TIMESHARE.