Canarian Legal Alliance is proud to share with you another ruling against Anfi in which the High Court number 5 confirms the nullity of a floating week which was declared so in the first instance, but also raises the awarded amounts by applying the sanction for illegal deposit taking.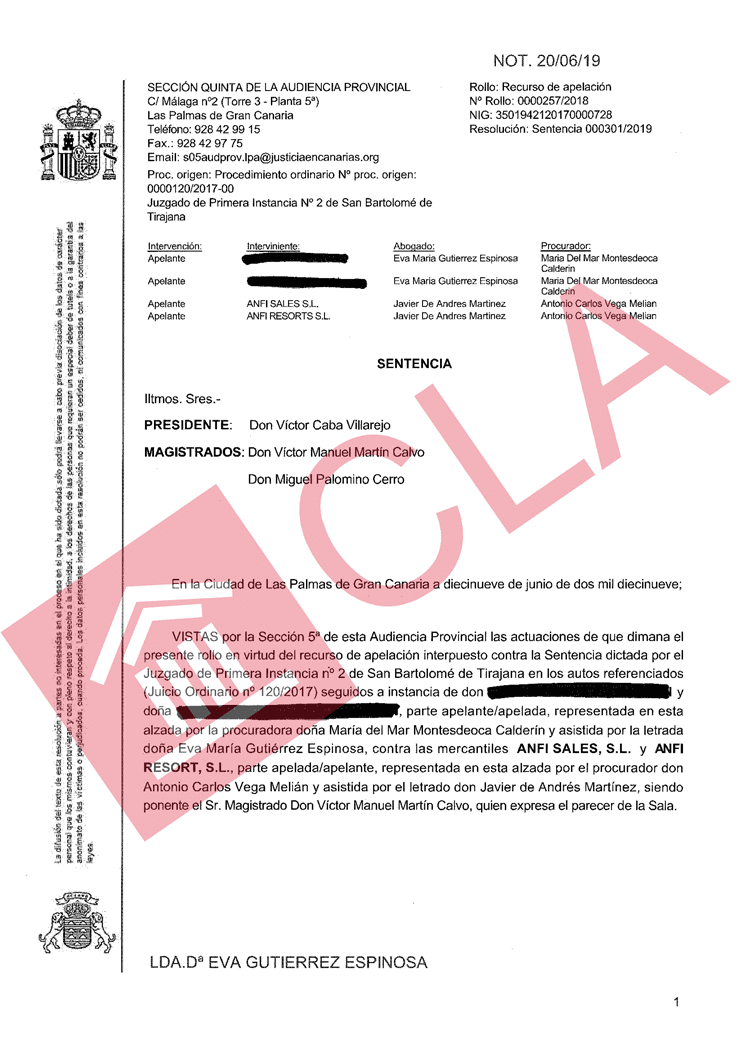 Our Norwegian client will be receiving over 35.000€ plus legal fees and legal interests from the moment of purchase at Anfi!
For more information contact us NOW!