Silverpoint has been condemned again to pay back over 90.000€ to an English client of CLA, after having their contracts declared null and void.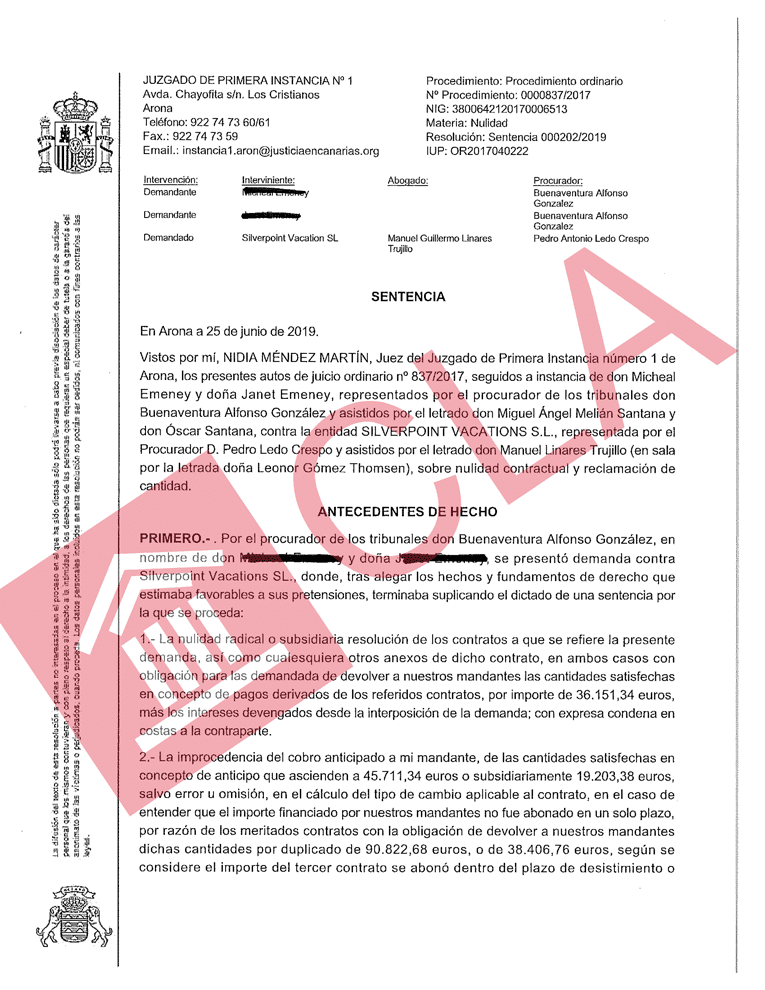 Moreover, court number 1 of Arona has also seen that the company has been receiving moneys within the reflection period, commonly called deposit, which is illegal according to the Spanish timeshare law, and have fined Silverpoint for it.
For more information contact us NOW.