Canarian Legal Alliance is pleased to share with you one of the latest sentence against Silverpoint.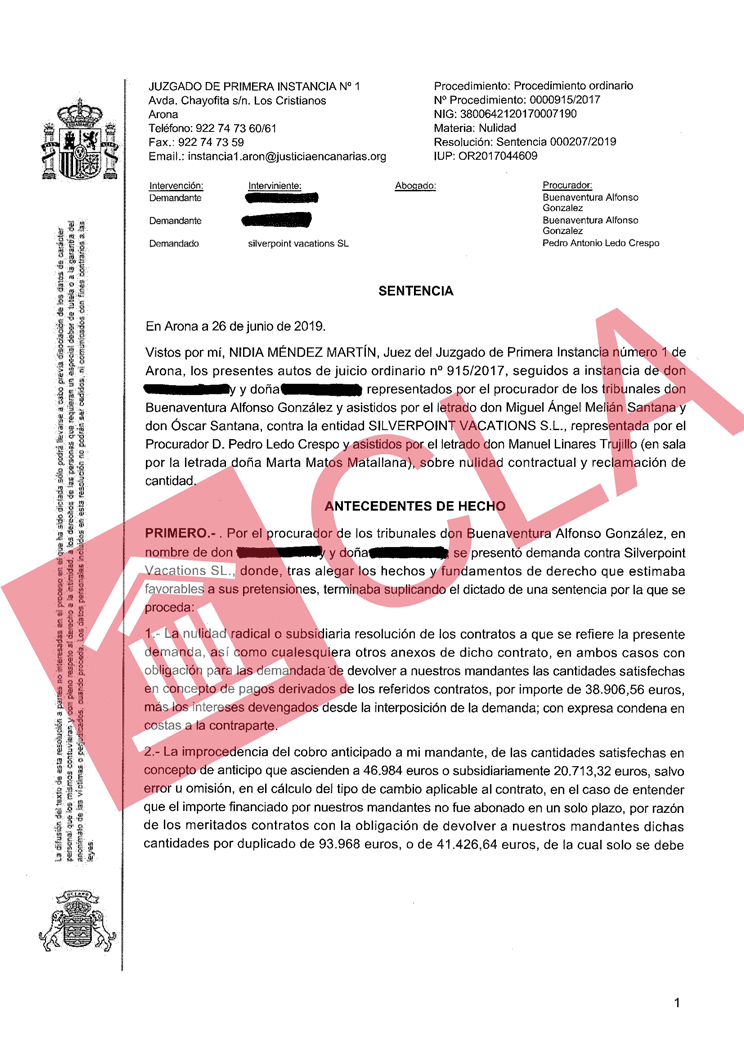 First instance court n 1 declared our clients contract null and void and ordered Silverpoint to return over 100.00€ including sanction for illegal deposit taking during the cooling off period.

For more information do not hesitate to contact us!