It is with great excitement that Canarian Legal Alliance announces its latest Silverpoint First Instance Court victory.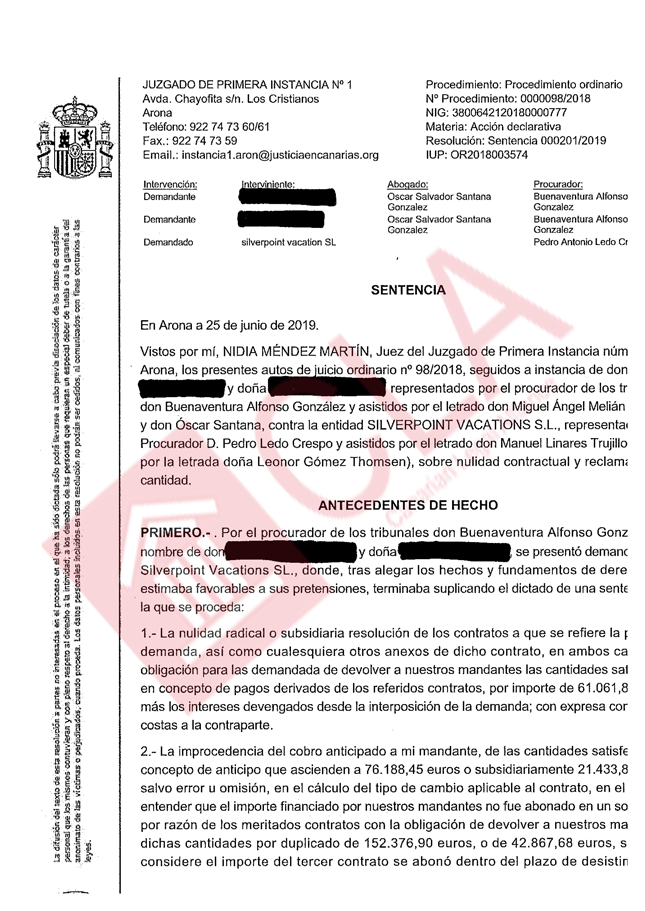 Despite Silverpoint lawyers' best efforts, the judge of Court N3 in Arona followed the Supreme Court precedent and declared our clients contract null and void due to it lacking the information required under the Spanish Timeshare Law of 42/98.
Our clients will now be receiving over 47,000€ plus legal fees and legal interest.
A big congratulations to our clients on achieving this outstanding victory.
CONTACT US NOW FOR A FREE EVALUATION AND FIND OUT IF YOUR CONTRACT WAS SOLD ILLEGALY.