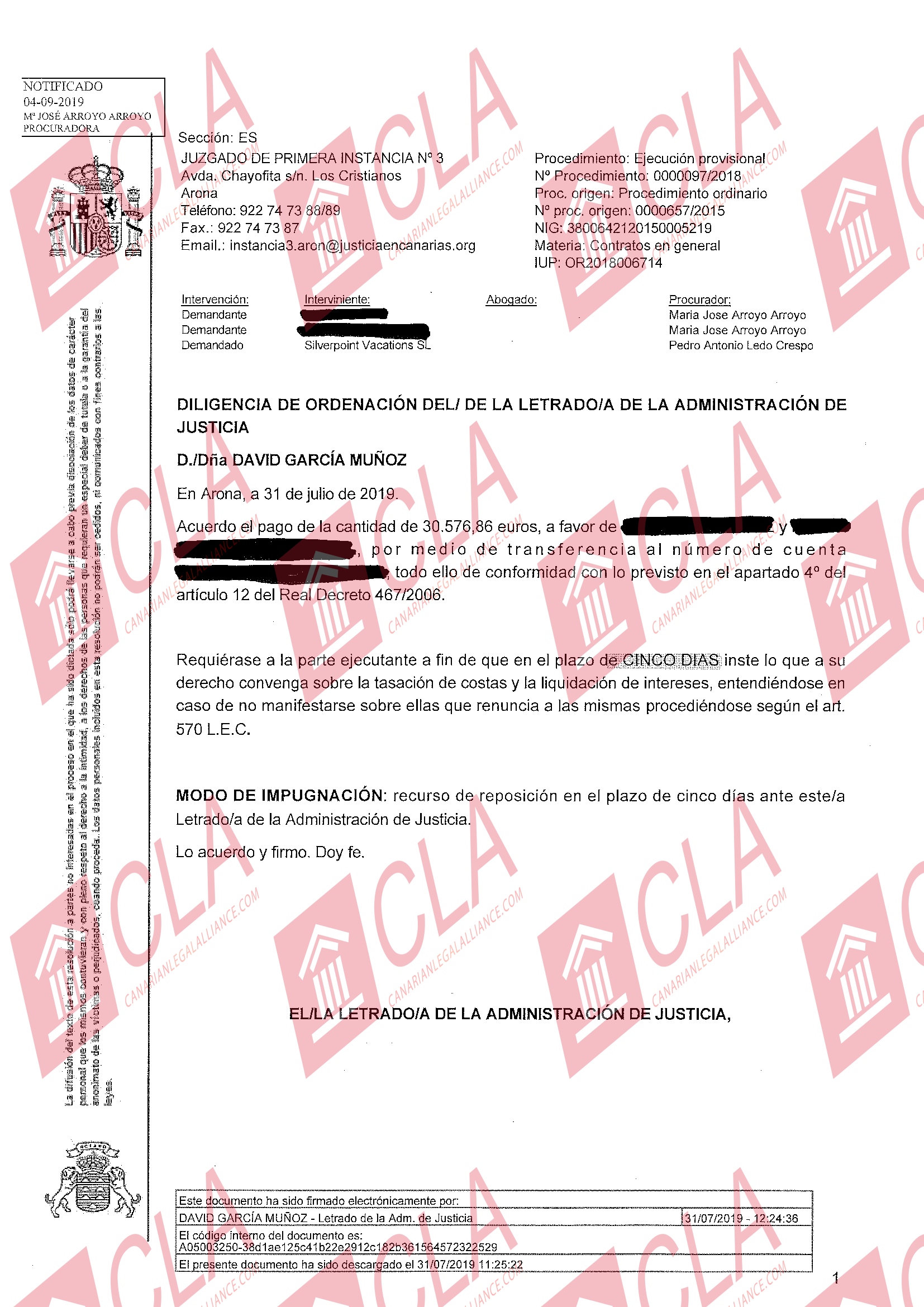 CLA is overjoyed to to share with you one of our latest payouts from Silverpoint.

Our English clients have won against this timeshare giant from Tenerife, which ruling was confirmed by the High Court of Santa Cruz as well.
However Silverpoint has not fulfilled the court order voluntarily, therefore a new court procedure- sentence enforcement- had to be initiated at the courts. We requested the court to place embargoes on accounts and assets, and this payment is the result of a successful intervention in their bank accounts.
Our clients have received 30,576.86€, and there is more to come!
We are very happy for our clients, and congratulate the legal team!–