Today we are ending another successful week with some important news from the Supreme Court.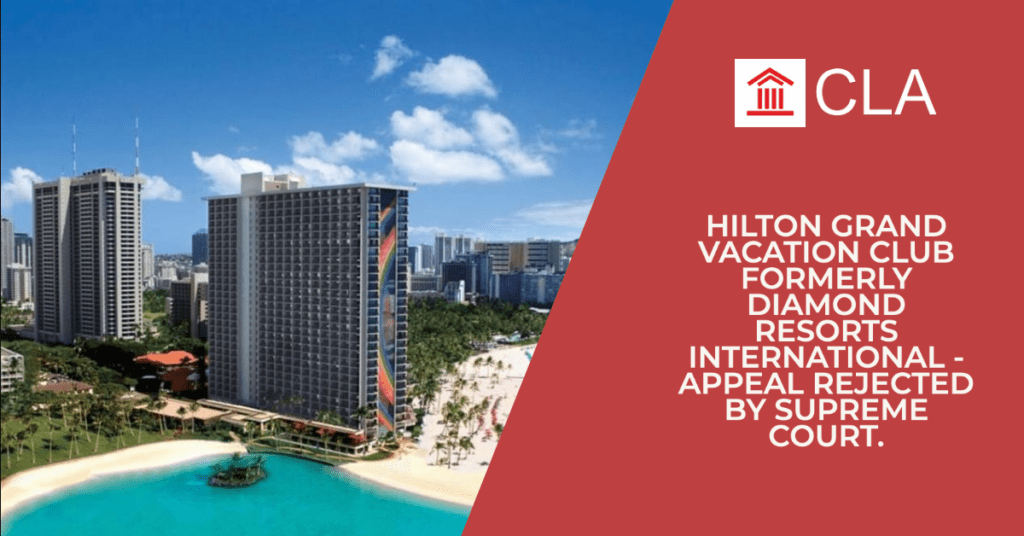 As our regular readers know, despite legal precedent being set by the Supreme Court WAY BACK IN 2015, and despite the fact that CLA alone has currently notched up 131 Supreme Court victories, the law that was established that day continues to be challenged.
Time and time again we see our first Instance victories being challenged in the High Court and as you can see we even see our High Court victories STILL being challenged in the Supreme Court.
Of course, all these challenges fail……….In 2015 FACT is the Supreme Court made a CLEAR AND UNEQUIVOCAL ruling with regards to timeshare contracts and both the courts of the first instance and the High Courts have been consistent in their application of this law.
Despite all of this Diamond Resorts still tried to challenge the Supreme Court………..
Today we can report that this appeal was REJECTED for studying meaning it wasn't even considered by the Supreme Court. The court stated that the Supreme Court is NOT a third instance court to which allegations can be presented, that there was no evidence to suggest the previous High Court ruling was against the earlier dedicated jurisprudence from the Supreme Court and therefore they refused to even study it!!!
So, there we have it AGAIN!!
Maybe this additional reinforcement by the Supreme Court will deter companies from making pointless appeals and therefore reduce the time it takes for CLA to recover our clients funds……….watch this space!!!