It is the start of the week and Canarian Legal Alliance is proud to share its latest "Company Participations" Silverpoint court victory.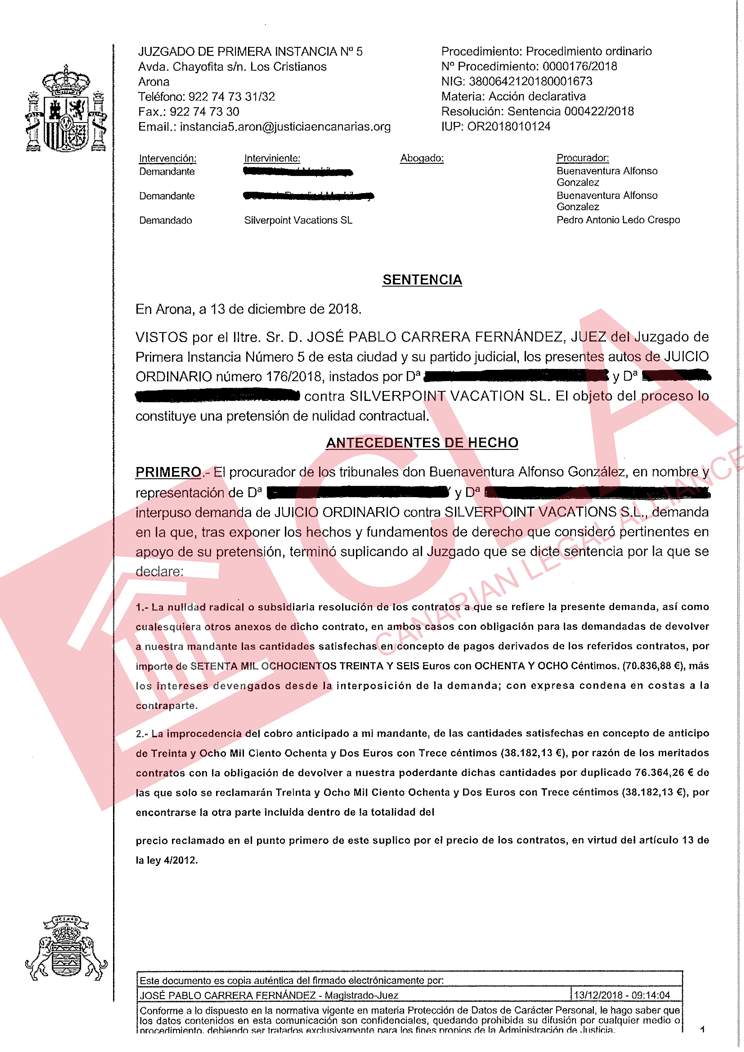 In an attempt to bypass the Spanish Timeshare Law of 42/98 Silverpoint began selling a product called Company Participations. In simple terms what they are doing is selling consumers shares in a company which are nothing more than disguised timeshare weeks.
After receiving numerous complaints from Silverpoint clients Canarian Legal Alliance took on these cases as we believed said contracts infringed the law and therefore clients are entitled to full refunds. Fortunately for our clients the First Instance Courts in Tenerife completely agree and have declared our clients contract null and void.
Our clients will now be receiving 70,836€ in a concept of their Purchase Price as well as another 38,182€ as a result of illegal deposit taking. On top of this they have also been awarded full legal fees and legal interest.
Congratulations to our clients and to the whole legal team involved.
IF YOU ARE STUCK IN A COMPANY PARTICIPATION SCHEME AND WANT OUT CONTACT US NOW FOR A FREE CONSULTATION.