It is with enormous pleasure that Canarian Legal Alliance shares it latest Anfi Resorts First Instance Court victory.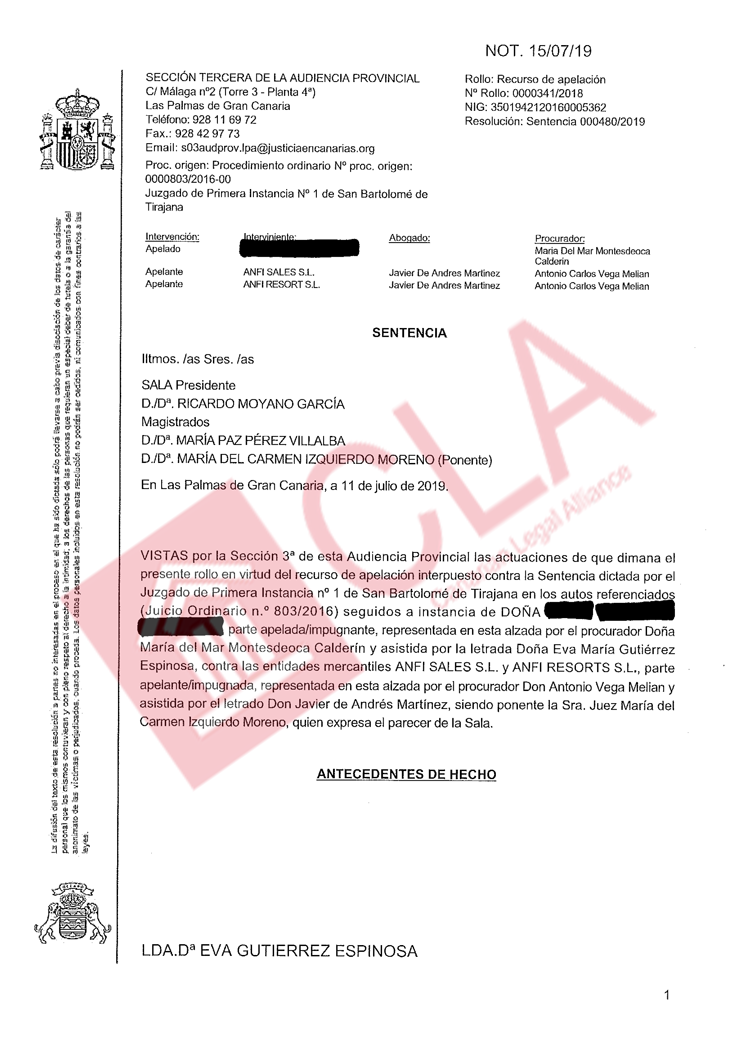 The judge declaring our clients Anfi Resorts court victory on the basis it did not meet the requirements set under the Spanish Timeshare Law of 42/98, which in turn hindered our clients understanding of said product.
Not only was the contract itself condemned by the judge, but also Anfi use of illegal deposit taking, ruling that all payments made within the first three months to be returned in double.
Our clients will now be receiving over 46,348€ plus legal interests.
Congratulations to our clients as well as the whole Canarian Legal Alliance legal team.
CONTACT US NOW FOR A FREE EVALUATION AND FIND OUT IF YOUR CONTRACT WAS SOLD ILLEGALY.