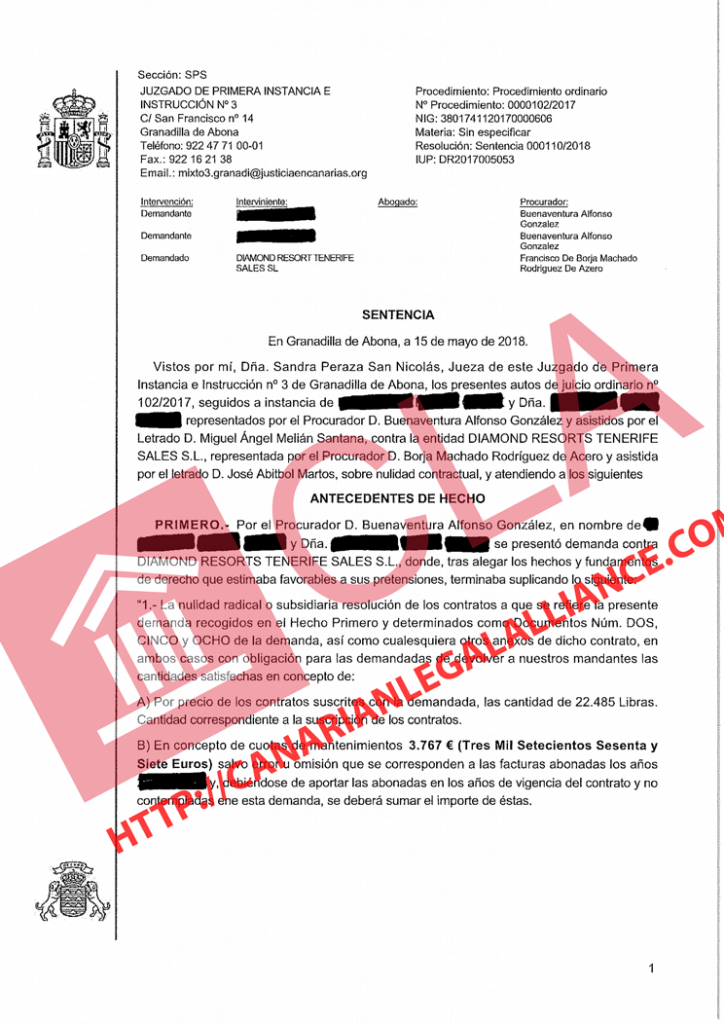 As you may know Canarian Legal Alliance likes to end its week with a bang and this Friday is not different.
It is with great pride that we announce our latest Diamond Resorts First Instance Court victory in which our clients contract was declared null and void. The magistrate basis for this ruling was that of the contract not following the allowed length, exceeding that stated in the Spanish Timeshare Law of 42/98.
Despite Diamond Resorts claiming that their contract did not fall under Spanish jurisdiction, the judge dismissed their plea and ordered them refund our clients their full purchase price. On top of that the judge also cited Diamond Resorts illegal deposit practice, rewarding our clients all deposit monies in DOUBLE!
Our clients will be receiving a total of £44,790 plus legal interest.
Congratulations to our clients and to the whole legal team involved in the process.
IF YOU OWN A TIMESHARE CONTRACT IN PERPETUITY CONTACT US NOW FOR A FREE CONSULTATION!