Canarian Legal Alliance begins this week with yet more good news in the form of more successful court outcomes.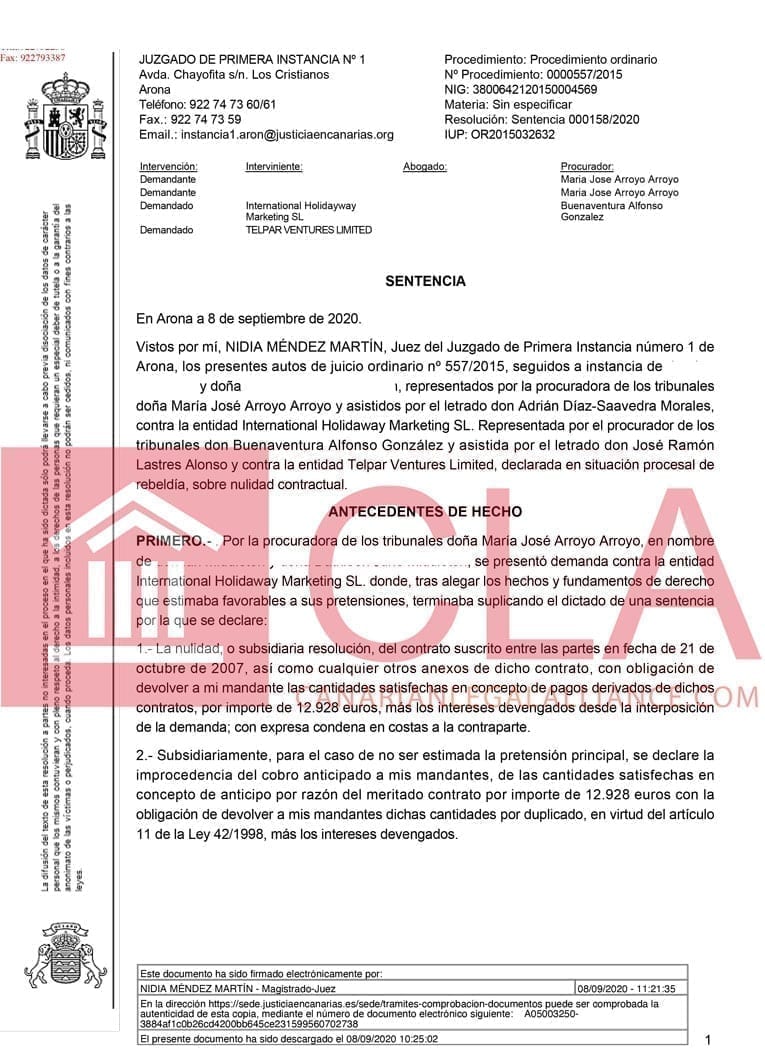 Today, we are happy to announce the nullity of our client's contract with International Holiday Way Marketing, who has in recent years been selling timeshare weeks for La Pinta Beach Club in Tenerife, Spain.

Court N1 of Arona, Tenerife declared our clients contract null and void as they were part of the floating system, deemed illegal by the Supreme Court in a number of occasions.

Our clients will now be receiving over 11,000€ back plus their full legal fees and legal interest.

We would like to congratulate our clients on this fantastic outcome as well as the whole Canarian Legal Alliance legal team.