Less than one month ago we informed you that the Marriot Vacation Club contract of one of our German clients had been declared null and void by the court of the First Instance No 2 Palma de Mallorca and that the Judge demanded a full repayment of 43.319€ PLUS INTEREST.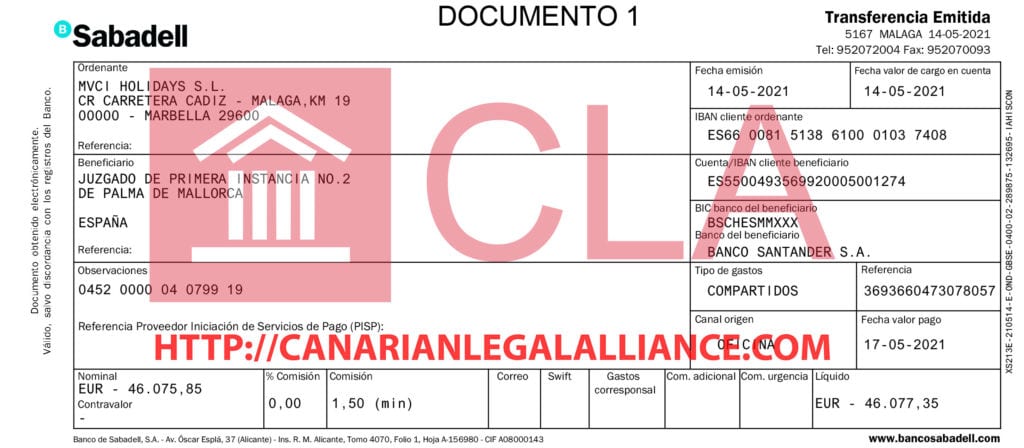 Imagine how delighted we are today having been informed by the court that Marriott has already VOLUNTARILY deposited these funds into the court and that these funds will now be making their way to our client!!!!
Looking back at our Marriott cases we can see that the courts of the First Instance are processing these cases and passing sentence with record-breaking speed. Some cases have taken as little as 6 months others just 8 or 10 months!! On top of this Marriott are not dragging their feet when it comes to payouts……unlike other resorts we deal with…………
This payout was made in less than one month, the previous one in less than 3 months……so if this process continues we could be looking at our Marriott claims taking LESS THAN 12 MONTHS from submission to pay out and this is FANTASTIC news for our clients!!!!
Congratulations again to our German clients and to the whole team at CLA who made this happen. In this particular case congratulations to our Claims Consultant Evi Richter and our Lawyers Eva Gutierrez and Christine Ihmann.