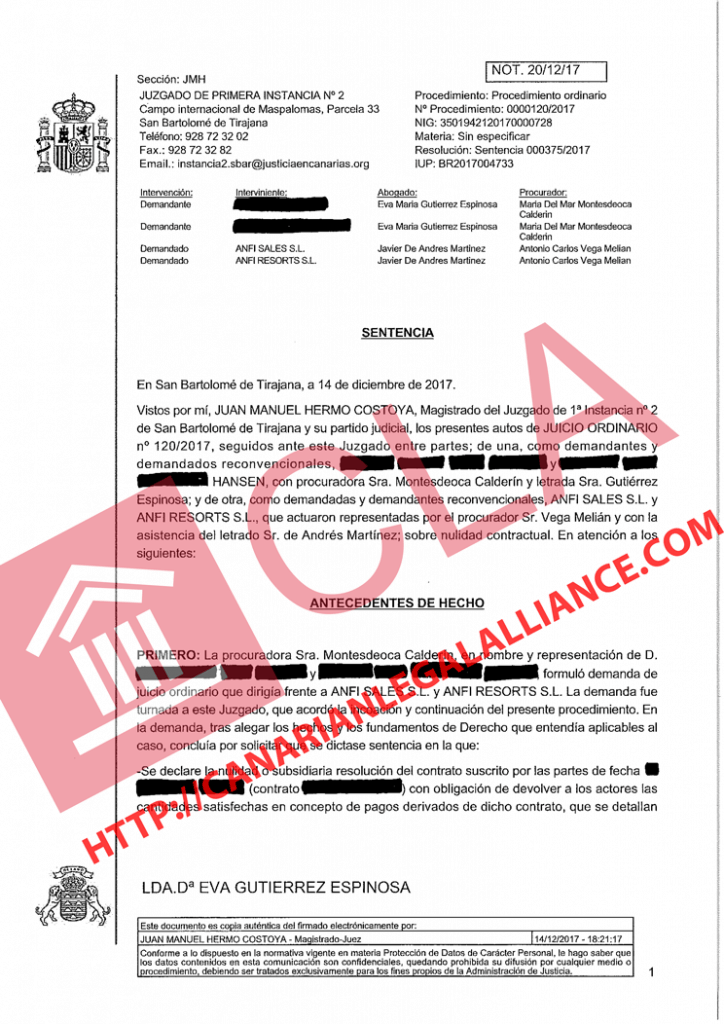 Canarian Legal Alliance is delighted to share its latest Anfi Resorts court success.
Basing his ruling on the numerous Supreme Court sentences achieved by Canarian Legal Alliance the judge of the First Instance Court N2 in Maspalomas declared our clients contract null and void. The magistrate explained his ruling stating that Anfi Resorts had sold the clients a contract with a length that exceeded that allowed under the Spanish Timeshare Law of 42/98.
Our clients are not only free of all obligations but will also be refunded over 20,357€ plus legal interest.
We would like to take this time to congratulate our clients and the whole legal team involved.
IF YOU SIGNED INTO A PERPETUITY CONTRACT, CONTACT US NOW AND SEE IF YOU ARE ELIGEBLE TO CLAIM.