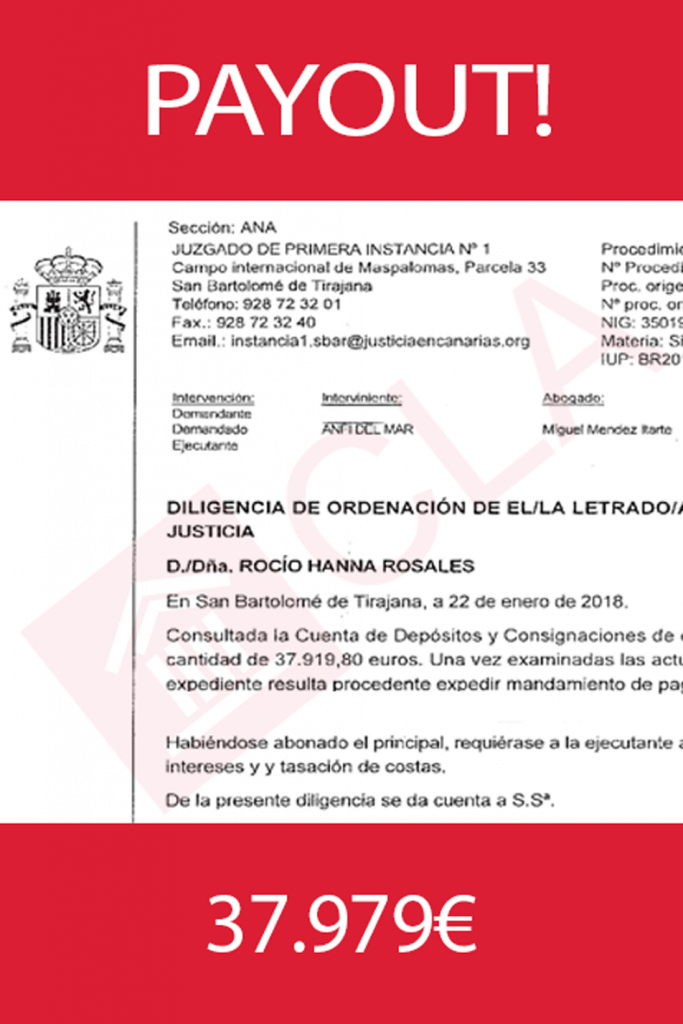 Canarian Legal Alliance is pleased to announce the latest payout to one of our German clients.
Our happy clients won their case at the Supreme Court, where the judges declared the illegality of deposit taking by Anfi through a trustee ( Continental).
Our clients have won their case at the High Court of Las Palmas but Anfi has appealed it to the Supreme Court. The Supreme court confirmed the sentence condemning Anfi to pay back in double the amounts which were paid during the reflection period- which is completely prohibited by the 42/98 Spanish timeshare law.
Our clients have now received 37,979.80 Euros, and are overjoyed that justice have been served in their case.
Our congratulation go to the clients and the whole of the CLA legal team.