Canarian Legal Alliance is excited to share another favourable ruling from the Court of First Instance of Arona against Silverpoint. It must also be pointed out that when this contract was signed Silverpoint were members of the RDO, the industry trade body and were major contributors to their funds. They were also bound by the code of conduct & ethics which means they should have complied with the laws of Spain.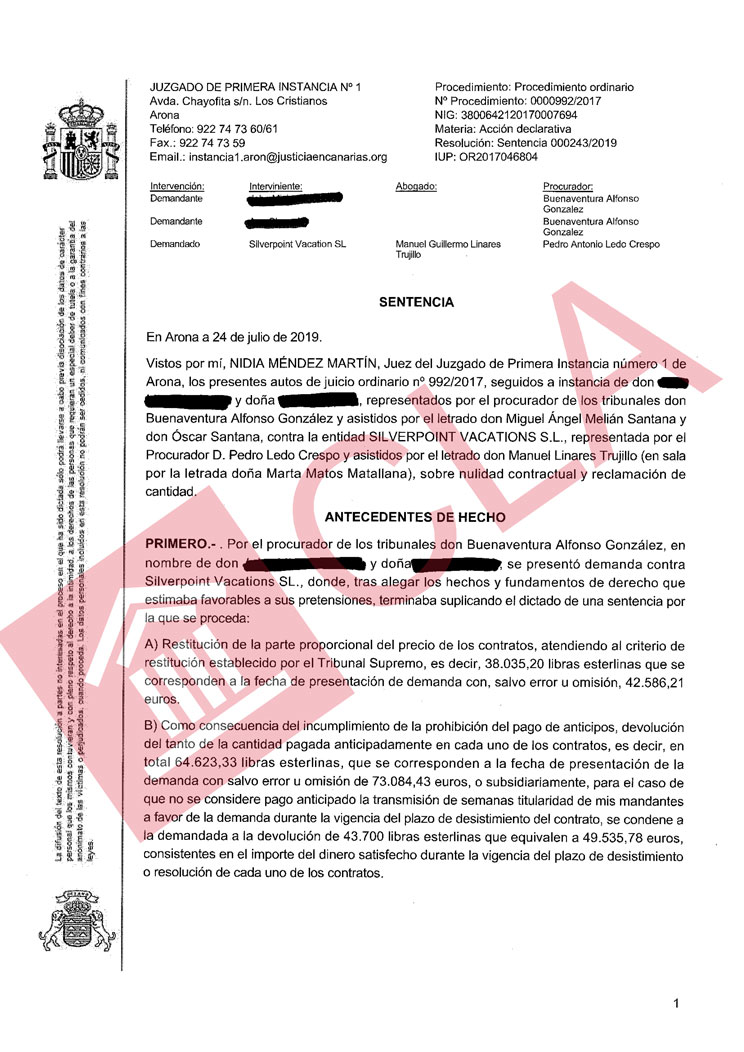 Using the standard criteria issued as judgements by the Supreme Court, which was created as precedent back in 2017, this was when one of our cases was revised by the Highest Ranking Court in Spain. Our client's contract has been not only been declared null and void, but the company also have to pay compensation for the illegal deposit-taking, which is strictly forbidden by the law.
Our very happy English clients will be receiving over 110.000 €.
For more information do not hesitate to contact us.