Spains Highest Court the Supreme Court has rejected an appeal made by Diamond Resorts Tenerife Sales SL on a case they lost in the High Court of Tenerife.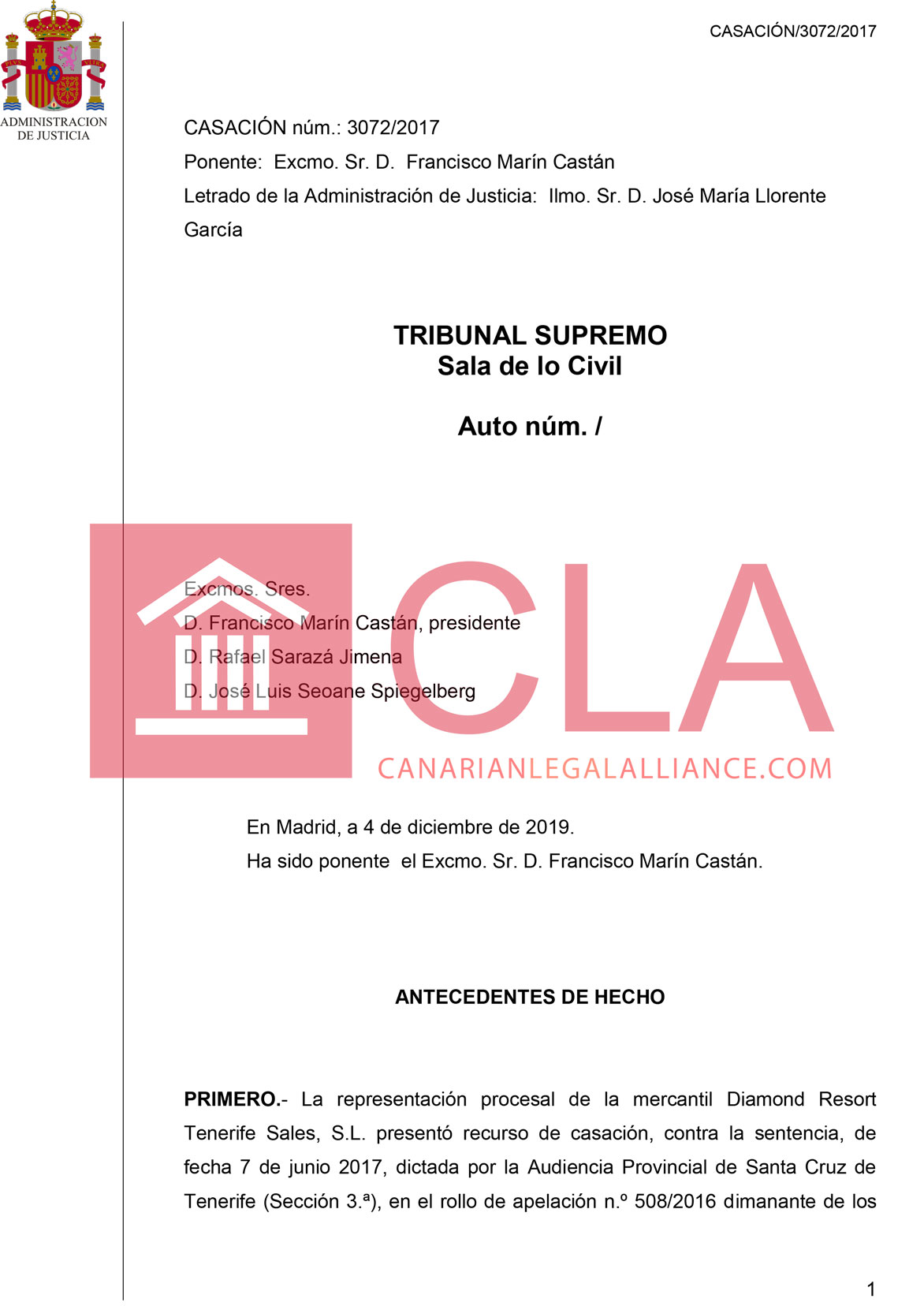 Diamond appealed as they believed that the "pre-existing regime "European Collection" is different from those assumptions that have been contemplated in the sentences handed down by the Supreme Court".
They also claimed that "in the present case it is the application of English Law, Timeshare Act 1992 because it is the accepted law by the parties".
"That the purchase of points rights and sales contracts are regulated by English Law".
Another aspect of the appeal is the duration of contracts, under Spanish Timeshare Law 42/98 contracts should be a maximum of 50 years duration, that there is no limit on duration under English Law which Diamond claims holds jurisdiction to all contracts and sales.
The Supreme Court even rejected to study this appeal and confirmed that Spanish law applies. The contract was illegal on the counts of the points system which contain nothing of substance and the duration is indeterminate. The court also stated that it had pronounced themselves on this subject on more than one occasion and returned the case for execution of the sentence by the High Court.
Once again this shows that the timeshare companies attempt to bypass the laws of Spain by stating in their contracts the jurisdiction of another countries laws will not be accepted for any purchase or contract made in Spain.
Our clients' contract has been declared null and void and they have been awarded over 33,000€, another happy ex-timeshare owner.
We would like to thank all the legal team for their hard work and efforts in this case and we are very pleased with the outcome.
If you purchased your timeshare in Spain and would like further information on the validity of the contract, please either telephone us or email through our contact page.