In a very important case which echoes that of the Club la Costa case in Málaga over the jurisdiction of Spanish Courts, the Court of First Instance No 2, of Granadilla de Abona, Tenerife, has rejected a claim by Diamond Resorts Europe Limited that Spain did not have any legal jurisdiction over this company.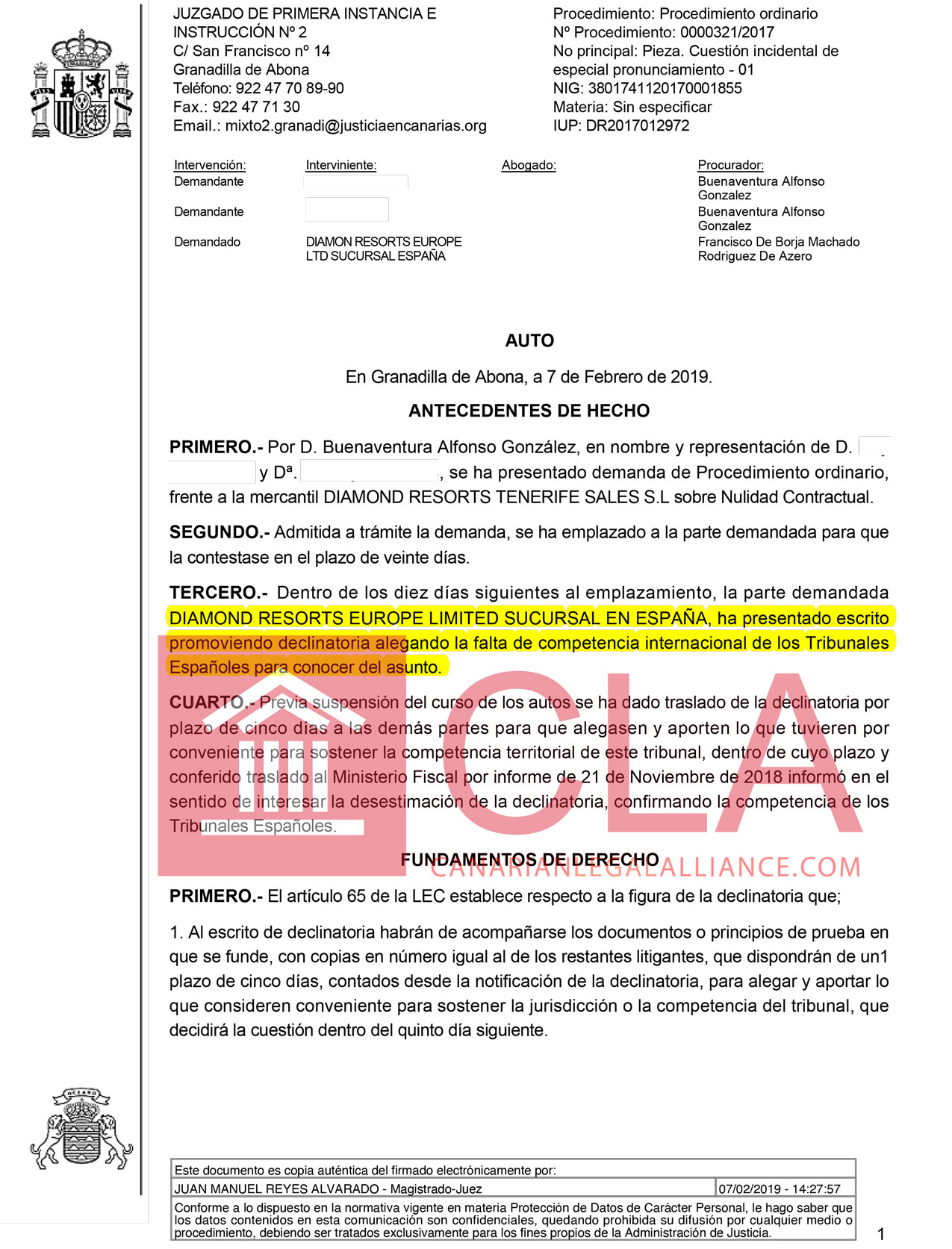 On the court documents, the company is listed as Diamond Resorts Europe Ltd Sucursal España, which indicates that it is a Spanish Branch of the company, submitted written notice alleging the "lack of international jurisdiction of the Spanish Courts to hear this matter".
As with the Club la Costa case, the court in Tenerife ruled in favour of our clients' case, declaring that "this court has territorial jurisdiction". This is good news for many timeshare consumers who purchased timeshares where the vendor attempted to bypass Spanish law by claiming jurisdiction of another countries laws and courts, in this case, a UK limited entity.
This clearly sends the message that Spanish law will take precedence in cases where the timeshare was marketed and sold in Spanish territory. The laws were put in place to protect consumers yet we have seen over the years many developers using "legal" arguments of jurisdiction to avoid their legal responsibilities.
If you would like further information as to your legal rights and the options open to you then please use our contact page and we will get back to you.