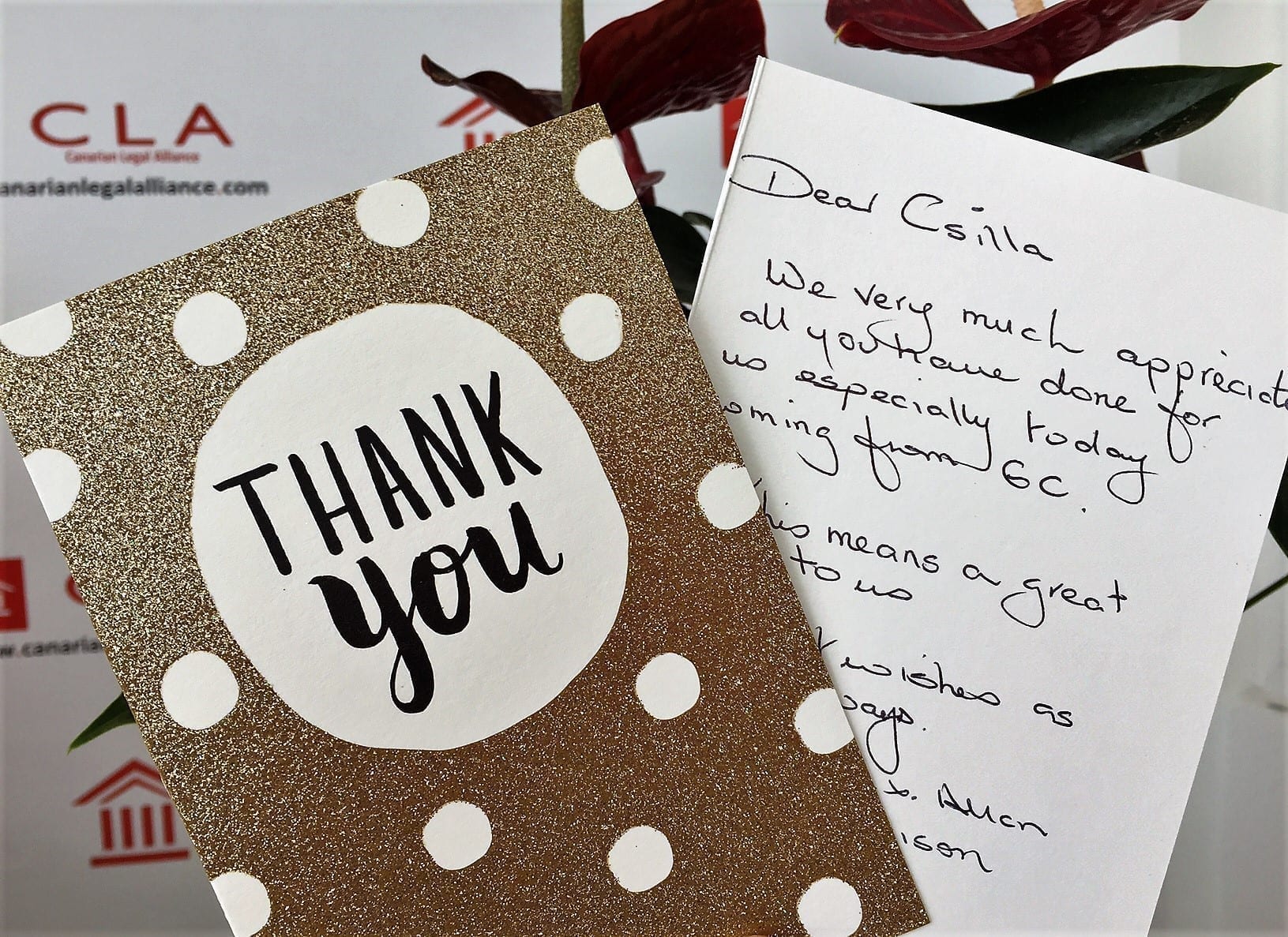 We, at Canarian Legal Alliance are overjoyed when our clients express their gratitude in a more personal way, like a nice thank you letter.
Though our law firm has created various jurisprudence in Spain in timeshare matters and have already helped hundreds of misled owners, we can not forget that all victories, the favourable sentences are just numbers, and would not have any importance without the people behind them. Without our clients and their satisfaction and gratefulness.
This letter we are posting today comes from a very special family, from clients who became friends and with who we share our passion for justice for misled timeshare owners. Thank you for your trust in us.