We are thrilled to share with you our latest legal victories from the past week. Our team has once again proven their expertise and dedication to securing justice for our clients, achieving the following results: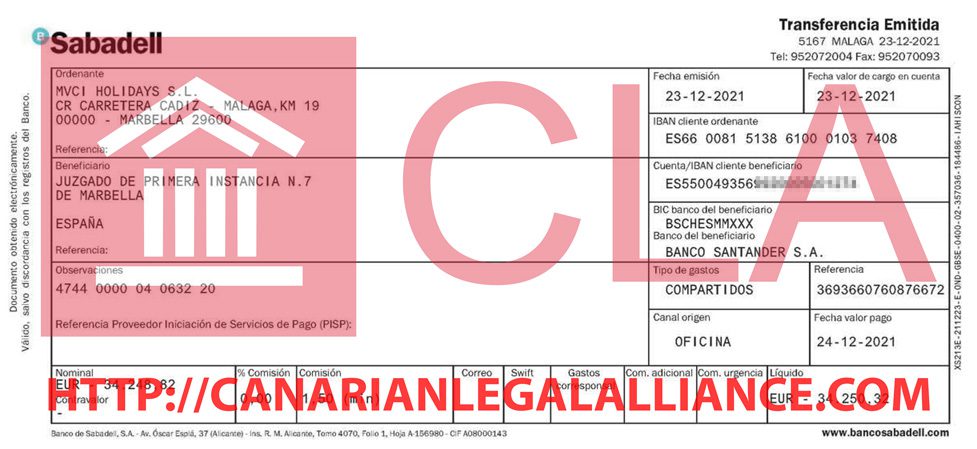 We achieved one payout from Marriott, resulting in an incredible award of 34.248€. In addition, we won a First Instance victory against Marriott for one of our clients, awarding them a well-deserved 12.500€. These victories reflect our commitment to ensuring that our clients receive the justice they deserve.
Our team's expertise and dedication were further demonstrated by our three High Court victories against Anfi, resulting in a total of 93.391€. One of our clients won back an impressive 13.000€ more than they originally paid, thanks to the legal precedent set in relation to deposits taken illegally within the statutory cooling off period.
In addition to these victories, we also achieved a First Instance victory against CLC, resulting in a well-deserved award of 50.301€. This outcome highlights our team's commitment to securing justice for our clients and our proven track record of successful claims against timeshare companies.
At Canarian Legal Alliance, we are dedicated to being Europe's leading and most successful timeshare litigators. Our team's hard work and experience allow us to deliver outstanding results for our clients, and we are proud to continue this legacy with each new case we take on.
We look forward to bringing you even more victories in the future and to providing the highest level of legal representation and support to our clients.
Congratulations to our clients and to our Claims Consultants and lawyers who worked tirelessly to achieve these incredible victories.