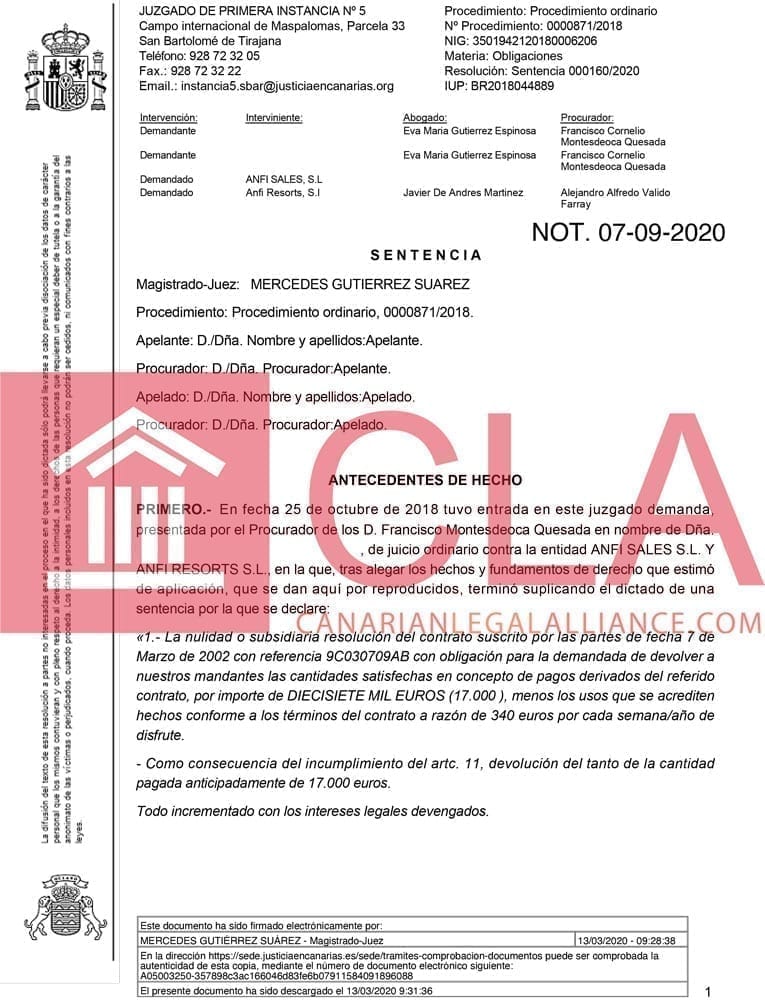 It is with great pleasure that we share our latest sentence, which will result in our German clients celebrating! Court number 5 of Maspalomas declared their contract null and void with Anfi Resorts, in a court procedure with incredibly took less than a year.

Although the current pandemic shut down the courts in spring, and our client´s pretrial had to be delayed, by the end of July when the preliminary hearing was made the judge established that the need for a trial was non-existent, as the documentary evidence CLA presented were sufficient enough to make a ruling.

The judge based his decision on the fact that our client´s contract was in perpetuity, which is strictly forbidden by the Spanish timeshare law 42/98 and has been confirmed numerous times by the Supreme Court in the past years when our law firm created a legal precedent

Our clients can now boast about being free of all timeshare obligation and can also enjoy the fact that they will be getting back over than 18.000€.