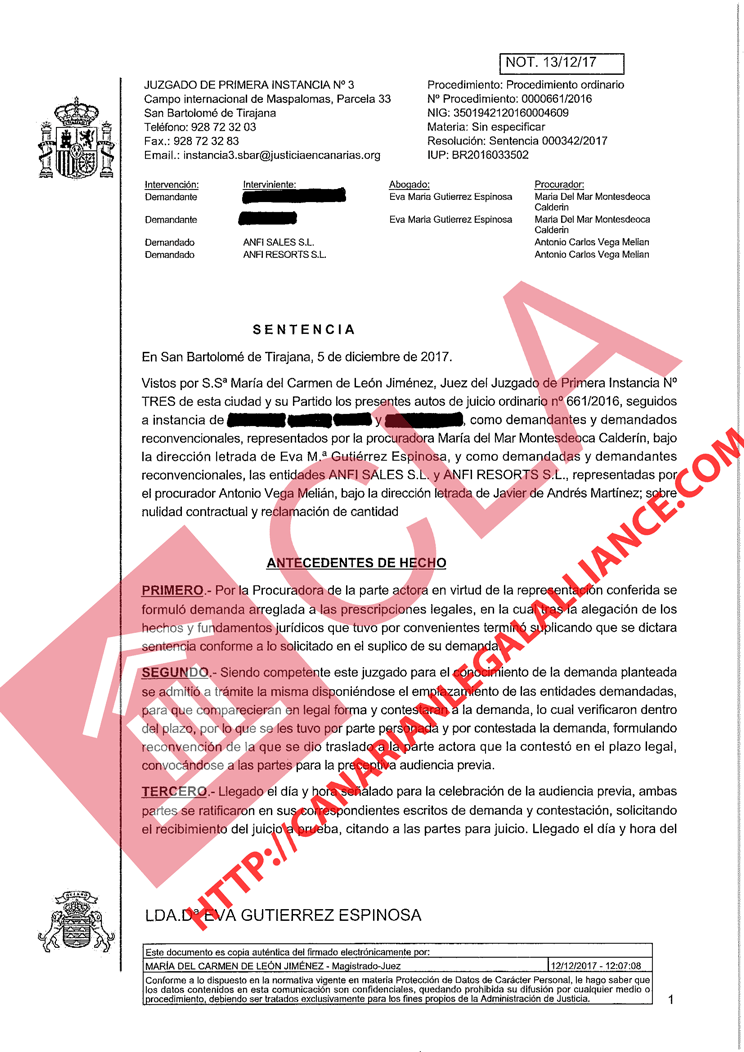 Canarian Legal Alliance is delighted to announce yet another outstanding Anfi First Instance Court ruling.
The judge of the court N3 in Maspalomas Gran Canaria has declared our clients contract null and void on the basis that it did not comply with the allowed length of a contract, as stated under the Spanish Timeshare Law of 42/98. A timeshare contract must be valid between 3 to 50 days and not a day longer.
Maintenance fees were also ruled upon, leading the judge to order Anfi refund all of them back in full.
Our clients will be getting over 14,885€, plus a further 14,527€ in maintenance fees and legal interest.
We would like to take this time to congratulate our clients and to thank them for entrusting us with their case. Also, a big congratulation to the whole legal team, who have yet again produced an incredible victory.